WELCOME to the ULTIMATE Dance Camp!
Thanks for your interest in ADTC – the ULTIMATE dance camp for spirited girls like you.
Our mission is to help you do what you love because we believe the world needs strong & inspired girls like us who are doing more of what we love.
Whether you're brand new to dance or a seasoned competitor, we want you to have fun and grow as a dancer and a person.
At ADTC you'll find a tight-knit, all-girl community; a place where you aren't bombarded by confusing media images; and a unique opportunity to reconnect with YOU.
We've successfully empowered thousands of girls around the world for 15 years with our ULTIMATE dance camp experience.
We hope you'll join us for dance, adventure, new friends & fun this summer.
With love & gratitude,
~ ADTC.
FREE Holiday Dance Camp ~ Dec 17, 2022 on Zoom!
Join us for our 3rd annual FREE Holiday Zoom Camp Sat, Dec 17, 2022 (2-5pm EST). We're inviting all girls ages 8 – 17 to join us on zoom for this "triple-threat" boot camp ~ dancers will learn combinations in 3 styles (contemporary, hip hop & jazz) with 3 different ADTC choreographers. Participants are also invited to film group dances and share solos to be included in our Virtual Holiday Show* video for family & friends.
* Show is optional, but participation encouraged! We create a video of group performances & solos & email the link to all dancers/parents.
Why I Created ADTC…
"I started American Dance Training Camps – the ULTIMATE dance camp – because my experience attending an overnight gymnastics camp for 8 summers gave me the ability to love myself in a way I didn't know I was capable of during school years focused on grades, cliques, going to the mall and prom.

At camp, self-love is easy. Camp inspires intrinsic motivation – autonomy, competence, connection, and a "flow" state you can't achieve when you're doing something for someone else or for an external reward.

At camp you slow down, remember you're ALIVE, savor simple pleasures and do the things that give you joy. At camp, miracles are natural (we define a "miracle" as a shift in perception from fear to love). Girls NEED more miracles…more self-love. And the world needs more inspired women.

Today I'm a round-the-world traveling entrepreneur, inner peace activist, yoga addict and self-proclaimed 'Spiritual Gangster' – and I'm still inspired by camp."
~ Lindsey Fadner, ADTC ULTIMATE Dance Camp Founder (aka "The Visionary")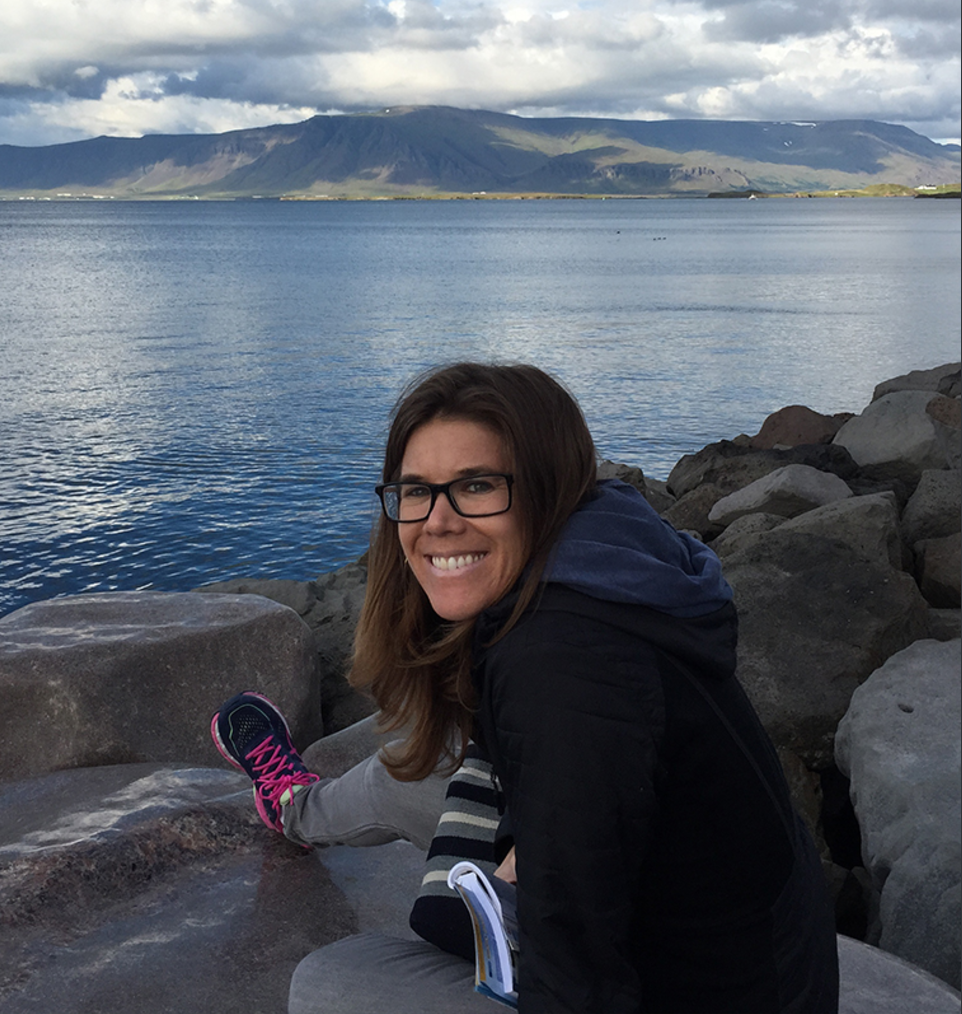 "Our daughter Lauren attended camp in Lake Tahoe during summer 2016 for 1 week. This summer she is attending for 2 weeks because she loved it so much! Lauren made lovely friends at camp and continues to correspond with many of them. She really enjoyed the dance classes and felt challenged. Her background has been in ballet, jazz, and contemporary, with over 8 years of dance. Lauren also really enjoyed the excursions/field trip during which she went kayaking, zip-lining, and to the beach. This camp experience is the best!" ~ Katy D. Napa, CA
5

out of

5

based on

223

reviews.
Overall rating:
Great Camp!
★★★★★
"
My daughter Moira had a wonderful experience at camp. She was able to dance her heart out, while still being to participate in activities that you would see in a traditional sleep away camp. The counselors were encouraging and made challenging, beautiful routines. Definitely a great camp! [email protected]
"
- Christopher M., Hindsdale, IL
Highly Recommend
★★★★★
"
Both of my kids ages 8 and 14 attended last summer to the Vermont program. I found the facilities to be a perfect setting for a camp. The girls made friends very easily because of their introductory type activities and want to go back next year for even longer! Their campers' portal made it very easy to keep up with pictures and what activities they were doing as well as be able to send notes and care packages to them. I would highly recommend. [email protected]
"
- Jessica H., Westwood, MA
Wonderfully diverse & empowering!
★★★★★
"
My daughter did ADTC in Stratton, VT. ADTC was a wonderfully diverse and empowering camp experience for my daughter! I like the mix of dance classes and afternoon outdoor activities. There is also a strong focus an girl empowering themes which we loved for our daughter. Highly recommend this camp! [email protected]
"
- Corinne M., Chappaqua, NY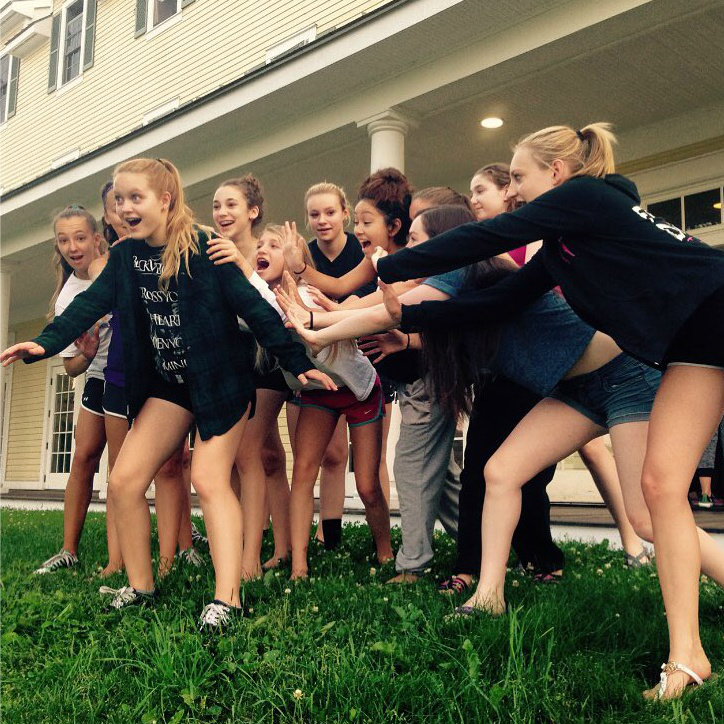 Find Your Spirit!
Combine exercise with new friends, activities, and independence, and we feel happier and more connected to our true spirit than ever!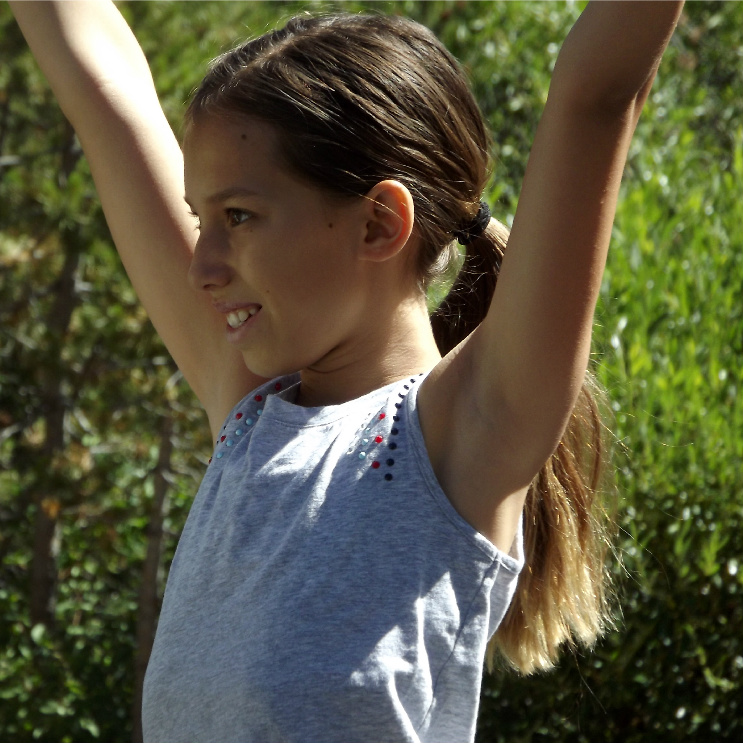 Get Independent
Growth experiences begin at camp. Each year we hear from parents about how these experiences impact the lives of our campers.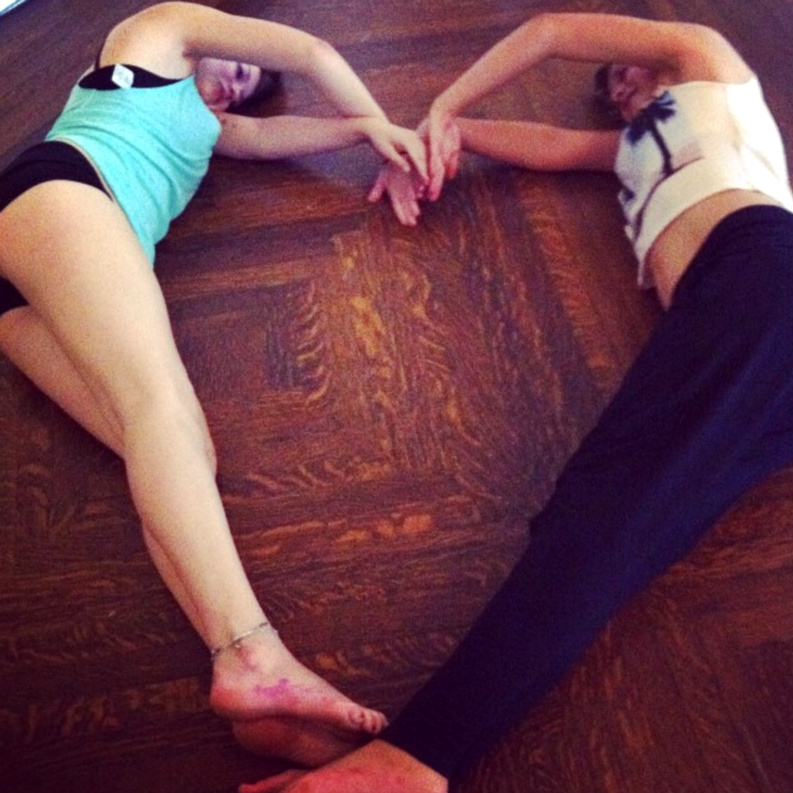 Go w/ the Flow
There's something healing about rhythm, and when we experience this in our everyday life, we feel centered & balanced.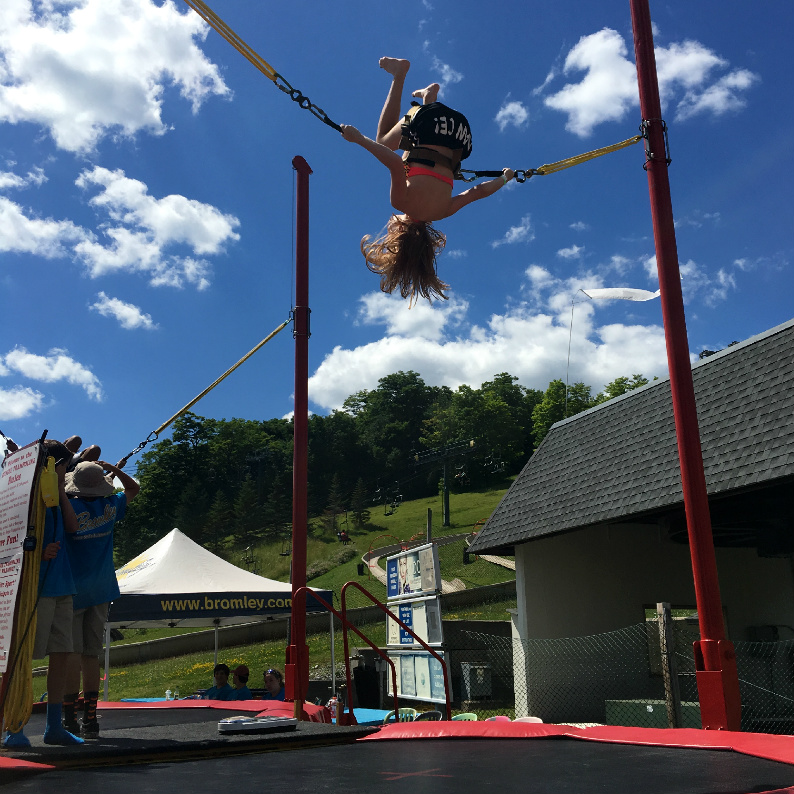 Take Risks
Not only do our brains need stimulation to function, taking risks helps improve our physical health and makes us more creative.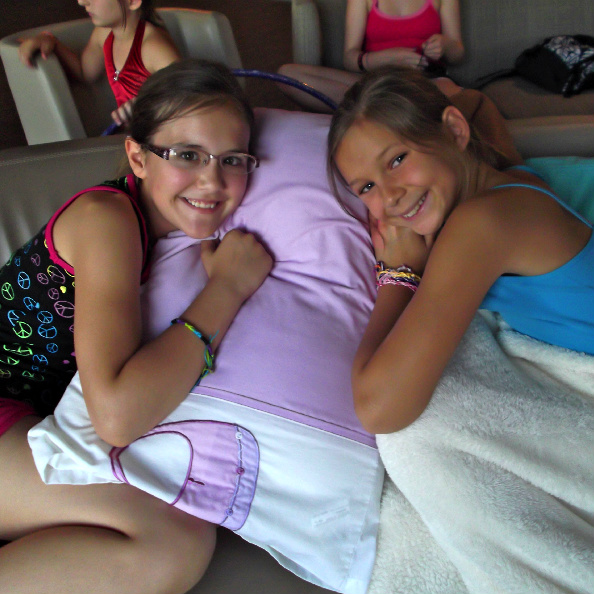 Unplug
Facebook, Instagram, texting and bad TV can collaborate in a hostile takeover of our psychological space. At ADTC we unplug so we can check in with ourselves.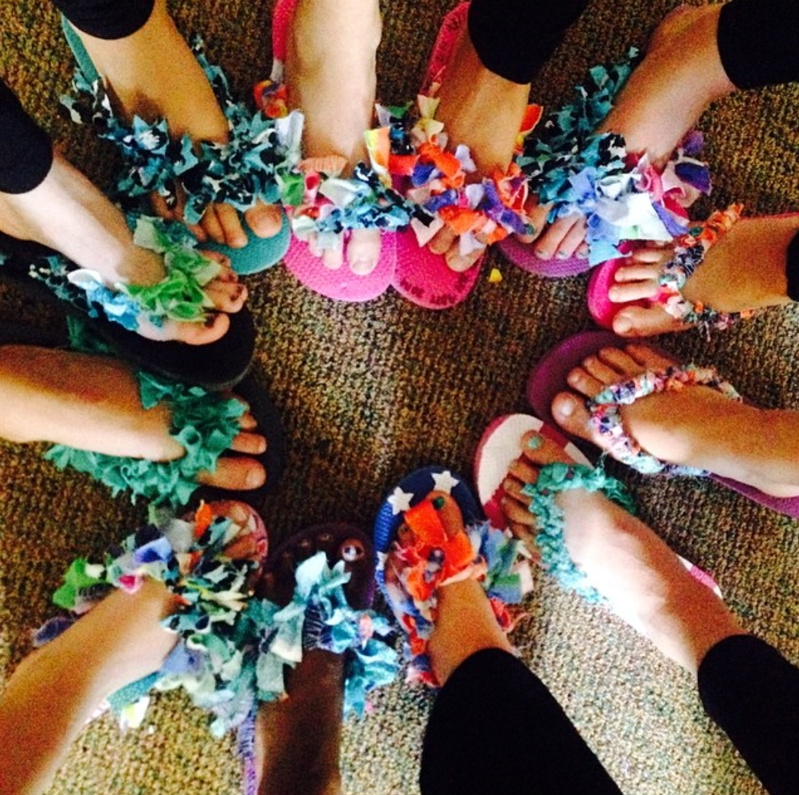 Be Creative
After just 20 minutes of exercise, our brain cognition significantly improves…the perfect time to tap into our inventive side w/ creative camp activities.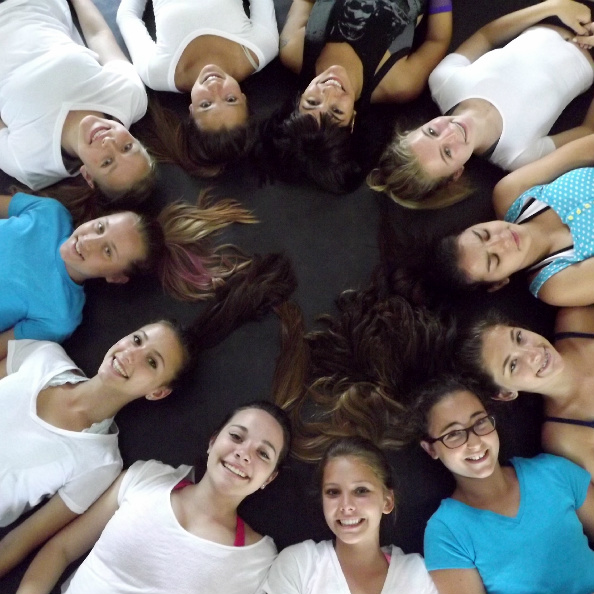 Grow Your Circle
Community and a sense of belonging make life more fulfilling. Many girls come solo to ADTC and leave with dozens of new friends.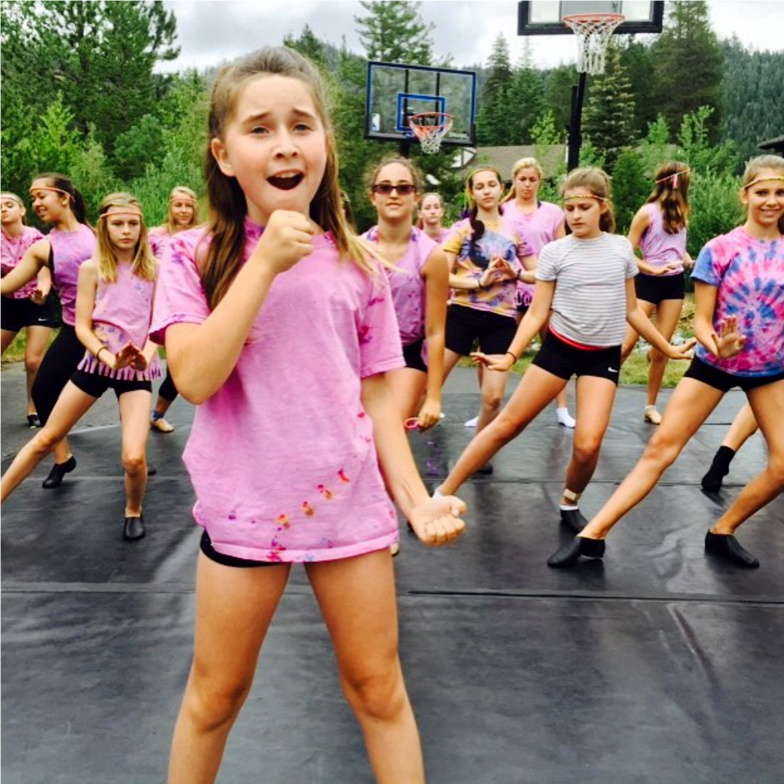 Get Outside
We operate in locations where the pace of life is slower. Turns out you can reduce stress, raise serotonin & boost your immune system just by breathing the fresh air.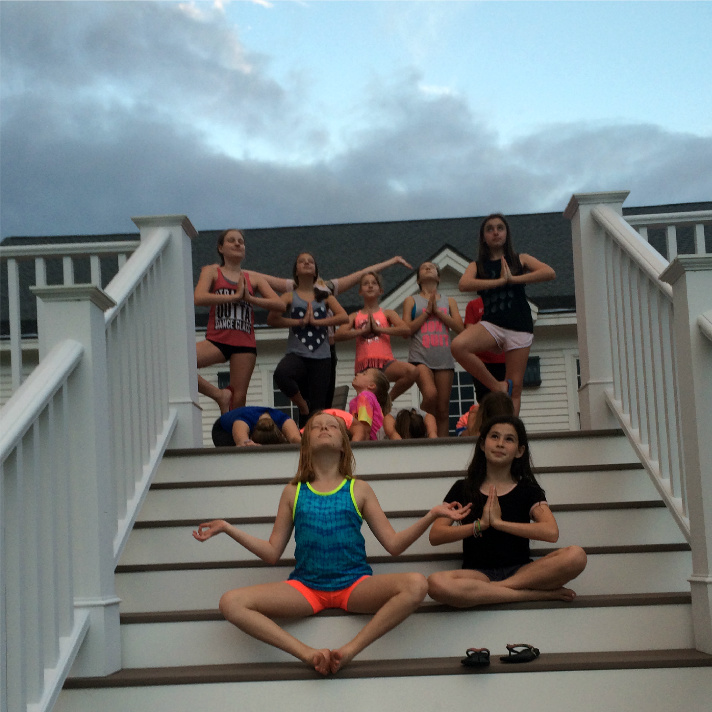 Get Away Nearby
Our airport shuttle services make it easy to get to your ADTC location of choice. But sometimes the greatest escape is right nearby. Our camps are close to major cities but feel away from it all.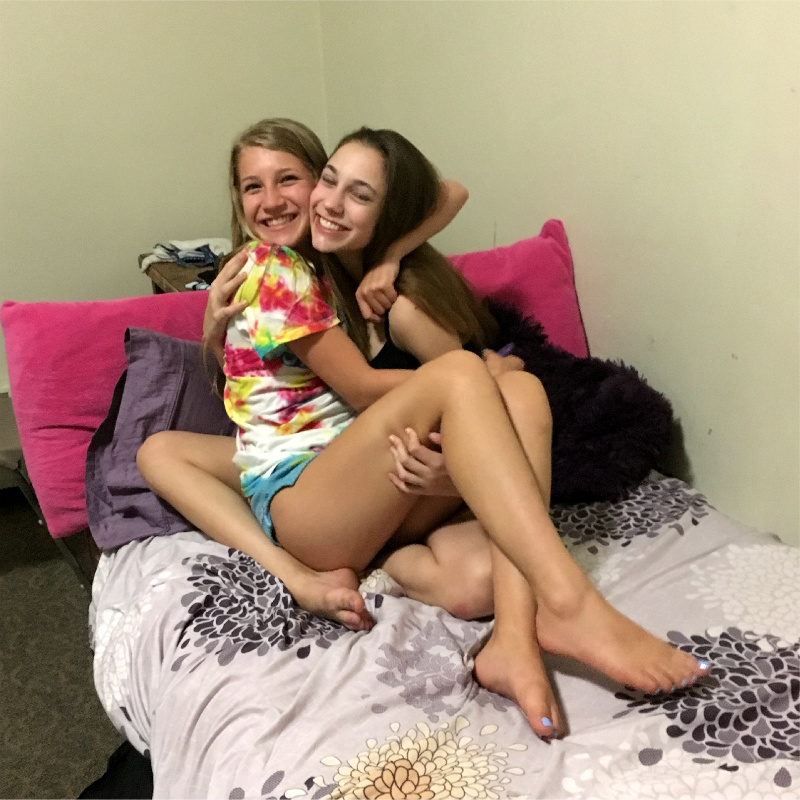 Reap Rewards
Enjoy a FUN and engaging program while improving your physical and emotional well-being. We promote character development, self-esteem, and a love for dance and life.
The ADTC Difference: Great Teachers
ADTC is the ULTIMATE dance camp, but most important, we believe in core values that inspire us every day we wake up. Our summer staff is trained to empower girls…we just happen to be some of America's best choreographers, too.
In addition to being Broadway performers, finalists from your favorite dance TV shows, collegiate dance team competitors and Radio City Rockettes, we're also CEOs ("Chief Experience Officers") at camp.
Each year ADTC staff (new and returning) undergo a rigorous hiring process that includes an extensive application, interviews, employment verification, criminal background check, CPR & first aid certification, physical exam, health screening, skills verification, and a multi-day pre-camp staff training. ADTC offer a wide range of dance intensives per week.
And it works! It takes a whole crew of enthusiastic, dedicated people to create the ULTIMATE dance camp experience around the country. We couldn't ask for more interesting, sensitive and enjoyable teachers and counselors.
Just Some of Our ULTIMATE Dance Camp Staff
"You're off to great places. Today is your day! Your mountain is waiting. SO…get on your way!" ~ Dr. Seuss
Vermont Dance Camp: ADTC ULTIMATE Green Mountains, VT
Maryland Dance Camp: ADTC ULTIMATE Mid Atlantic, MD
Illinois Dance Camp: ADTC ULTIMATE Chicago Lake Shore, IL
California Dance Camp: ADTC ULTIMATE Sierra Tahoe, CA
North Carolina Dance Camp: ADTC ULTIMATE Smoky Mountains, NC
Colorado Dance Camp: ADTC ULTIMATE Rocky Mountains, CO
Wisconsin Dance Camp: ADTC ULTIMATE Central Lakes, WI
Texas Dance Camp: ADTC ULTIMATE Hill Country, TX
BC Canada Dance Camp: ADTC ULTIMATE Coast Mountains, BC
But is ADTC Really Right for Me? (and is it worth the money?!)
If you're still wondering, please choose from the following:
Honest Answers to Tough Questions
ADTC isn't right for everyone. We've been sad to see a few negative reviews on yelp and we invite you to read them here. Please also read our responses and the 20+ positive reviews from real camper parents that, for reasons we don't understand, are "not recommended" by Yelp. Families also love us on Activity Hero and Facebook and our end-of-week parent surveys. And please visit our FAQs page for answers to our most commonly asked questions. 
The True Value of Dance Camp
We believe the true value of dance camp is not in the dance skills learned, but in the life lessons, memories, and self-esteem gained. We believe the true value of dance camp is in the collaboration, creativity, outside-the-box thinking, and other socio-emotional skills you develop. These skills are in demand today and will be in demand in the future.
We believe overnight camp is a better place to learn these skills than school. And we believe dance camp is a safe place for girls to challenge any feelings of inadequacy that may plague them during the school year. Read more about the value of dance camp.
Happiness Lessons From Camp
We believe that happiness is a skill and not an in-born personality trait. And unfortunately, it's not a skill that most girls get to focus on enough during the school year. There are so many happiness lessons from camp because camp teaches skills to be content with whatever is going on for us, whether we like it or not. Kind of like yoga, camp is good for us. Read more about happiness lessons from camp.
Unplug to Check In
We believe that girls (well actually, all people) need a cell phone detox. Summer camp is a great excuse to unplug, go outside, jump in a lake or just sit around with new friends.
Sound boring? We think boredom fuels creativity. It is what leads campers to sing into hairbrushes at the top of their lungs with new friends and use every color in the rainbow pack of markers to write letters home.
We believe that intuitively everyone understands that too much time spent glued to our phone, tablet or computer is not good for us. Read more about ADTC's "healthy cell phone detox".
Our Zero Negativity Challenge
The ADTC community shares one simple, unifying mission: to empower girls to move to love. The "love" we're moving towards is our source of peace, joy, happiness, and a whole bunch of other "positive" emotions. Luckily, love isn't something external & elusive that we can "get" from the outside world. Love is internal and always available, we just have to choose it. It is a practice.
ADTC is a tight-knit, all-girl community where we have the "move" part DOWN! We dance, which is a practice of "love", but we also practice love as individuals and a community each and every day at camp with our "Zero Negativity Challenge" – read about it here.
Show Your True Colors
We like to say we live in "DiverCity" (yes – with a "c") at dance camp. Each and every week at each and every ADTC location, we create a pop-up "city" where campers and staff of different backgrounds, styles, perspectives, beliefs and competencies live as a community.
And while we all have a unique cultural lens through which we've been taught to view the world, our goal at camp is to understand our own and each others' competencies to create an environment that values differences. Read more about our culture & take our "True Colors" personality test!