ADTC Dance Camp Testimonials
Love Stories from Around the World
One of the real blessings of organizing dance camps around the country for so long is that people send us stories. Amazing stories. Inspiring stories that warm our hearts. From Russia to Guam, ADTC alumni can be found in over 50 countries around the world. At first glance their dance camp testimonials are about ADTC, but if you pay closer attention, they're actually about so much more.
>> They're about safety, friendship & self-growth.
>> They're about taking risks and being brave.
>> They're about DOING what you LOVE (and loving who you are).
Dance camp testimonials like these are about the beauty and power of young girls reconnecting with their spirit, purpose, self-esteem and sense of belonging. Stories like these inspire us to keep doing what we're doing, and we hope these stories inspire you, too...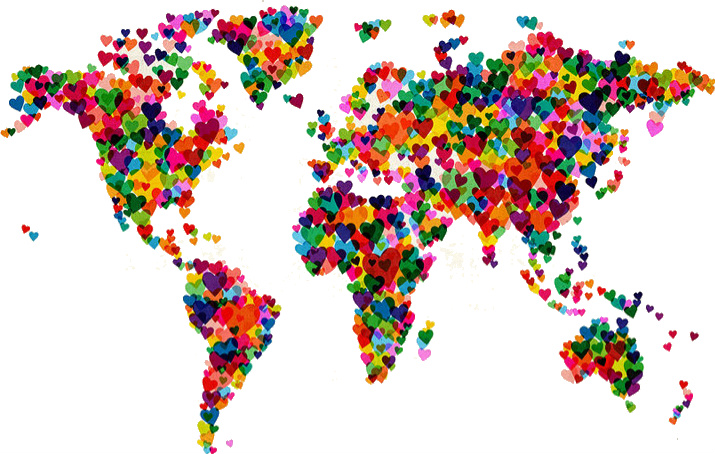 Videos of ADTC Dance Camp Testimonials
More Inspiring Dance Camp Testimonials from Our Parent-Camper Surveys
We invite you to read the ADTC dance camp testimonials below (submitted by parents through our post-camp survey). Most testimonials below include an email for the alumni parent at the end of their review - please feel free to contact parents for more feedback about their ADTC experience. 
★★★★★

based on

88

reviews
Overall rating:
Absolutely Loved It.
★★★★★
"
This was my daughters first year at ADTC. She attended the Sparks Glencoe, MD. location. She absolutely loved it. The first thing she said to us was "I want to do two weeks next year". This camp builds confidence. All of the dance teachers and counselors were friendly and supportive. It was a wonderful and memorable experience for our daughter. We give it an A+. We will see you next year for a two week stay! kardun4@aol.com
"
- Karen D., Middle River, MD
6th Year! 1st as CIT!!
★★★★★
"
This was my daughter's sixth year at ADTC and first at the Wisconsin location and first as a CIT. As always, she had a wonderful experience with the counselors and with her fellow campers. The dance program at the end of the week was outstanding and showcased all they had learned during the camp. As a parent, I appreciate the great communication with the ADTC counselors and staff. They are always able to answer all of my questions and assist with any special requests/situations we've had over the years. I also appreciate that the campers unplug from personal electronics and social media during the week so they can focus on personal interactions. Once again, ADTC exceeded our expectations. Can't wait till next year!
"
- Cheri W., Poplar Grove, IL
She is in great hands.
★★★★★
"
ADTC is a wonderful dance camp experience! My daughter will be returning for her 4th summer in 2018! She spends 2 wonderful weeks making new friends, experiencing new activities, growing, laughing, making memories but above all dancing. The staff is caring and attentive. Communication is wonderful. I know when I leave her that she is in great hands. slahorwitz@yahoo.com
"
- Stephanie H., Fairfield, CT
We loved ADTC
★★★★★
"
I am writing this review because it would have been helpful to us as we were choosing a camp for our daughter. We needed to find a safe, fun and confidence-building environment for our almost-11 year old. She loves to dance; but, as parents, we were hoping to find a camp that would plant some seeds of empowerment -- key for our dancer who was anxious about entering middle school and had just been told by some basketball counselors at a different camp with a couple of "mean counselors," that "boys play better than girls." We loved ADTC and are grateful. Our daughter went to the MD location and made friends, learned new dance styles and choreography from warm and energetic counselors, and had a ton of fun. As parents, we were relieved to see an honest boost in her self-esteem -- we needed it and ADTC delivered and then some. Our daughter cannot wait to return next summer. We have already recommended ADTC to our family and friends, and I literally joined YELP to make sure that other families in our position could potentially benefit like we did. melimoss@yahoo.com
"
- Melissa M., Basking Ridge, NJ
Thank you for everything!
★★★★★
"
My daughter loved camp! Everything about it! I like that you guys have reflection time...my daughter doesn't do enough of that at home. Thank you for everything you did! jaclynlhults@gmail.com
"
PRICELESS!
★★★★★
"
Our daughter just got picked up from 2 weeks at the MD location. She made new friends and made memories. PRICELESS!!! Thank you Ashley and staff for the great communication and taking care of all the girls. GREAT JOB!! johnaheg@gmail.com
"
Friends from all around world!
★★★★★
"
I was extremely impressed with the Friday night show, and what my daughter had learned in one week!! She made friends from all around the world that she has kept in contact with since home. She is looking forward to attending again next year!! jodyinzitari@yahoo.com
"
Very impressed.
★★★★★
"
This year was my daughters first year at ADTC. We were very impressed by the level of professionalism the instructors had. Alyssa was there with one of her friends from dance and both of them had an amazing time. ckproductions01@aol.com
"
Had a BLAST!
★★★★★
"
My daughter recently returned from her first 'stay away' camp at ADTCs Stratton Vermont location. She attended with 3 friends, and they all had a blast! She has danced for 10 years and she enjoyed the fact she was able to learn new moves, befriend others, and have a lot of fun. She enjoyed all the dancing of course, but also the additional activities. The councillors and teachers were great, and she also appreciated that they were so thoughtful and accommodating of her food allergies. The communications by management were great prior to, and during the week. The day after her return home she posted... 'already packing for next year!'. Can't find a stronger recommendation than that. Maryane.chapman@gmail.com
"
Love it!
★★★★★
"
Love it! My daughter gets to do what she loves all day, and experiences independence and responsibility all at the same time. The daily photo updates also helps to reassure you that's she's doing just fine... panthara101@hotmail.com
"
Dance camps of this caliber are rare.
★★★★★
"
Dance camps are aplenty...dance camps of this caliber are rare. We feel lucky to have found them. It is the people, the kids who attend, the philosophy driving the program, the dance program itself, and the parental support by the camp pre/during/post camp that defines the type of experience you and your child will have. They are the brightest option I have found, they have separated themselves from the crowd in many obvious ways. My child absolutely loved it, made friends from as far away as the Cayman Islands and as local as a few miles away from our home. Her confidence in dance grew tremendously...we thank them for that. Most importantly, we had a divorced parents situation that surfaced during camp and they handled it with amazing aplomb and compassion...preventing any impact on either my child or the other campers....these are not things you can foresee in a brochure. When they are handled without and friction, you know you have a quality management team. Thanks for the experience! jrmaxiv@gmail.com
"
Time of her life.
★★★★★
"
My daughter attended Northstar Session 1 (2017) and had the time of her life. The three adjectives I'd use to describe ADTC are challenging, fun and inspiring. Her brain and body both got a great workout and she loved the extra activities, particularly the horseback riding where she got to cross a small stream on horseback! kimbear@comcast.net
"
- Kimber B., San Francisco, CA
ADTC was awesome!!
★★★★★
"
My daughters experience with ADTC was awesome!! This was her first year going and she loved it!! Communication with me via email about the events leading up to camp was great! If I had a question it was answered in less then 24hrs. The teachers and staff were very kind and sweet. All around my daughter had an awesome time!! We can't wait for next year!! gbetty95@yahoo.com
"
Blown Away!
★★★★★
"
This was my ten year old daughter's first year at ADTC and she attended at Kerrville. We were blown away by the showcase Friday night and her growth as a dancer. Since she has been home, we have been astounded by her growth as a young woman. I cannot say enough about the quality of the program, the program director and the counselors. She has already asked to return next year. koneill@txkusa.org
"
- Kelly O., Texarkana, TX
Wonderful memories!
★★★★★
"
My granddaughter Alyssa, age 12 almost 13, just attended two consecutive weeks at American Dance Training Camps in Northstar, near Lake Tahoe, California. What an amazing experience she had! Not only did she dance several hours a day being taught by several professional level teachers, but did some of the most fun activities like horseback riding, ropes course (her favorite!), rollerskating, candlemaking, etc.! The founder, Lindsey Fadner, had a vision for creating an environment where girls can just be themselves and be free of all the stressors and drama that ensues in girls' lives during middle school ages and beyond. On this front, for sure, they really delivered. Alyssa felt nothing but support and camaraderie and that spirit was engendered the entire time. She came back a happy balanced confident girl. And she picked up some great dance moves as well! She came in second on Dance Idol with her own self-choreographed solo. There were constant pictures on Facebook posted just about every day where I could watch her having fun and practicing dances and in her activities. It was a great way to follow along in the fun. I flew in on her last Friday in time to watch the show that they put together. Several parents were there and we got to be in the audience and watch. It was so well done and they had a blast! There were even really cute professionally printed show programs highlighting each dance, the teachers and good luck ads to the girls. So many wonderful memories. Alyssa already decided that she wants to come back every year and someday also be a camp counselor! I couldn't recommend this place more! drjudygianni@gmail.com
"
LOVED!
★★★★★
"
My daughter LOVED attending the camp. She made new friends, learned new dances, and more importantly, gained confidence. This was a truly positive, enjoyable experience for my daughter. clfranck1@gmail.com
"
- CariLea F., Marietta, GA
Absolutely recommend
★★★★★
"
I would absolutely recommend this camp! It is a welcoming and fun place for girls. My daughter felt welcomed by all of the teachers and campers from the moment we arrived. The dance program was superb. I cannot believe how much my daughter learned in one week. mrsb71@optonline.net
"
Something for Everyone!
★★★★★
"
The camp communications were great. I could not have asked for better information pre-camp and during camp. When asked if she liked the camp and would want to do it again, my daughter enthusiastically said YES before I even finished the question! When my daughter goes to camp, she has three objectives: have fun, make new friends and learn lots. She found all three of these at ADTC! The activities were fun and varied - there was something for everyone's interests and abilities. The girls she met were fun, friendly and super supportive of each other. The staff and teachers were super nice and talented. She excitedly said YES when asked if she wanted to return next year. I guess we'll see you next summer, ADTC!! michelle.shechtman@gmail.com
"
- Michelle S., Monrovia, CA
So much more than just a dance camp!
★★★★★
"
This was our daughter's first year attending ADTC in Stratton VT, and her first extended stay away from home. She had a wonderful time and experienced many new things. To anyone thinking of attending, this is so much more than just a dance camp! The outdoor activities are a great addition as well as the focus of unity amongst the campers is a powerful message. The new techniques learned are so inspiring! It is worth every penny and every moment of missing your child, the returns are wonderful! tjohnstone515@yahoo.com
"
- Kurtiss J., Rensselaer, NY
Joy was evident.
★★★★★
"
Thank you for a week my 14 year daughter loved! Joy was evident when we came for the performance at the end of the week - smiles all around. beckytolme@gmail.com
"
- Becky W., Chattanooga, TN
Bond with girls from all over!
★★★★★
"
ADTC is an awesome and diverse dance camp! There are a variety of fun dance classes where you get to learn choreography to be performed in the final show, but you also get to do a lot of fun summer activities like kayaking, horseback riding and a ropes course! It is a great balance of dance and traditional camp activities! I love the special elective classes like African and yoga. It is a chance to bond with girls from all over and build friendships that will last a lifetime! I highly recommend this camp!
"
- Ashley C., Brooklyn, NY
Perfect place for fun!
★★★★★
"
My daughter has been going to ADTC camp for the past 5 years. She has had an amazing time as a camper and this year she will be going as a counselor in training . The camp's ground is beautiful and the counselors are attentive, fun, and amazing dancers:) it is the perfect place for fun, engaging, and at the same time helps all dancers at all levels to get better as dancers!! Am amazing camp , highly recommended!!!! nehamamorton5@yahoo.com
"
- Nehama M., Evanston, IL
Sparked her love for dance
★★★★★
"
My daughter attended ADTC last summer in NC and loved it! She loved the counselors, classes and activities. This summer camp experience really sparked her love for dance and she has been dancing ever since. My daughter is already signed to go back to camp this summer. She can't wait! Knewcomm@aol.com
"
Amazing memories & new friends
★★★★★
"
My daughter enjoyed the ADTC dance camp in Lake Forest, IL so much last year that she is returning again this year and brining a friend! The entire week of dance was filled with great instruction, support and encouragement from all staff. The outings and special events filled the week with amazing memories and new friends. I highly recommend this program which has camps all over the country! aimeewelu@comcast.net
"
Every day was new adventure!
★★★★★
"
The staff at ADTC Vermont were so amazing and supportive. My daughter was a first year camper and she felt so welcomed by the staff and the other girls. My daughter loved learning choreography from the ADTC teachers- everyday was a new adventure. There was such a team atmoshere- all the girls encouraged one another. I highly recommend ADTC - especially to new campers!!! aielynnhawke@yahoo.com
"
- April M., Claremont, NH
5th Year!
★★★★★
"
This will be my daughters 5th year at ADTC. Every year has been better than the one before. The staff is wonderful. They are knowledgeable, wonderful dancers and teachers, fun, organized and make the time fly! The performances at the end of the week look so professional. It is amazing that they can teach so many dances with girls at every level and make the show flow flawlessly. Thank you ADTC for the past 4 years. Julia is looking forward to her 5th summer. caroline.martorano@hotmail.com
"
- Caroline M., Vernon Hills, IL
So many new friends!
★★★★★
"
My daughter attended this camp last summer in Stratton, Vermont. She came home very confident and full of life. She made so many new friends that she still keeps in touch with and felt it was a really supportive environment where even the most seasoned dancers supported the less experienced and younger girls. She really enjoyed every aspect of the camp and was so proud of the show they put on at the end. I think the week made her more independent and gave her a great sense of self. She said she worked hard but felt she learned a lot and more importantly was surrounded by very supportive campers and staff. laurie.findeisen@gmail.com
"
- Laurie F., Stamford, CT
Empowering camp experience!
★★★★★
"
ADTC is a wonderfully diverse and empowering camp experience! I like the mix of dance classes and non-dance afternoon outdoor activities. There is also a strong focus on girl empowerment, positivity, and confidence! Highly recommend this camp! jaymewappel@gmail.com
"
The best!
★★★★★
"
Our daughter attended camp in Lake Tahoe during summer 2016 for 1 week. This summer she is attending for 2 weeks because she loved it so much! She made lovely friends at camp and continues to correspond with many of them. She really enjoyed the dance classes and felt challenged. Her background has been in ballet, jazz, and contemporary, with over 8 years of dance. Lauren also really enjoyed the excursions/field trip during which she went kayaking, zip-lining, and to the beach. This camp experience is the best! kdunlap@srcs.org
"
A great camp!
★★★★★
"
My daughter had a wonderful experience at camp. She was able to dance her heart out, while still being to participate in activities that you would see in a traditional sleep away camp. The counselors were encouraging and made challenging, beautiful routines. Definitely a great camp! cnmartinil@yahoo.com
"
- Christopher M., Hinsdale, IL
Highly recommend!
★★★★★
"
Both of my kids ages 8 and 14 attended last summer to the Vermont program. I found the facilities to be a perfect setting for a camp. The girls made friends very easily because of their introductory type activities and want to go back next year for even longer! Their campers' portal made it very easy to keep up with pictures and what activities they were doing as well as be able to send notes and care packages to them. I would highly recommend. hennesseyfamily@me.com
"
- Jessica H., Westwood, MA
Loved every second.
★★★★★
"
My daughter is scared to go away. She decided to try this because of her love of dance. I absolutely love that the kids are phone free!!! She loved every second of the camp. It was super hot and there was no air conditioning but that is no fault of the camp. thepalias@comcast.net
"
- Joanne P., Pleasanton, CA
Vibe was wonderful!
★★★★★
"
My daughter had a fantastic time. The dance instruction and vibe was wonderful. They also offer fun excursions that were reasonably priced. We did girls night out, swimming pool day and beach day. We are already signed up for next summer. nlfidone@stephengould.com
"
- Niqui F., Pleasanton, CA
EIGHT years!
★★★★★
"
My daughter has been attending American Dance Training camps in Vermont for EIGHT years. I can't believe it's been so long! She refers to ADTC as her "second home" she loves it that much and that is directly a result of the teachers and counsellors. The facility is fine, but certainly not luxurious. But the teachers and staff make the kids feel like they really belong there, regardless of their level. I'm always amazed at how much progress my daughter makes in a couple of weeks considering that this is not a competitive program and she dances competitively the rest of the year. I have to disagree with one of the other reviewers that they sort by age and not ability in the dance classes. That's totally wrong. You will see teenagers in the beginner class and little ones in the advanced class and guess what? No one cares. They are all friends and super supportive of each other. One year they did put my daughter in a lower class than she expected. I was worried that she was upset, but she was actually fine with it. And they moved her up the next week. No big deal. Frankly, it's such a breath of fresh air after the grueling competitiveness of the competition year. Again, that's a tribute to the teachers giving each kid the attention and instruction they need. This last year my daughter was actually a CIT and it was a great experience for her. I think some day she'll be a teacher there. hdgoss@verizon.net
"
- Heather G., Needham, MA
Just what we were looking for!
★★★★★
"
My 9 year old daughter attended ADTC in Squaw Valley 2016. We found ADTC in the January issue of Dance Spirit magazine and it was listed with the other summer dance intensives. It looked like a great way to introduce an "intensive" dance atmosphere (they dance multiple hours per day) but in a much more fun, nurturing, positive environment. It proved to be just what we were looking for: a summer camp for dancers! My daughter loved it and was introduced to new types of dance and re-introduced to hip hop, which she loved and decided to add this year. ADTC gave her loads of confidence in a very positive way. The camp communication was organized, easy to understand and well thought out. And overall my daughter absolutely loved it. My family liked the show at the end of the week. My younger daughter and our family friend both want to attend ADTC after seeing the show and all the dances they learned. The program was nice to take home. It was especially awesome to see how many dances they learned in just a few days! The dorm rooms seemed hot and well used but that didn't seem to bother my daughter. She liked the food. I somehow missed the info that the campers could have the option to leave on fri night after the show and it seemed most girls were leaving that night. Packing up that evenjng was a little hectic bc my daughter hadn't packed up at all and we ended up leaving about 15 articles of clothing behind in the lost and found. Piper, the director, was wonderful and sent them to us right away. My daughter is outgoing and adjusts well Tom new situations and people (she went to ADTC without any other friends) and in believe this camp helped her confidence grow tremendously. She is a good dancer who dances with older girls back home and was placed in the younger group but that didn't matter at all to her or me. She is now asking to also do a ballet summer intensive as well. Sorry to go and on but I felt like it was a 5 star experience form her. mia@munsellecivil.com
"
Wonderful experience.
★★★★★
"
Wonderful experience from signup through check out. ADTC was my 10 year old daughters first experience with a sleep away camp. I can not say enough positive things about this wonderful adventure my daughter had. She loved every minute of it. The counselors were amazing! She can not wait until next year! I was so impressed at the Friday night show. The girls performed the amazing choreography beautifully. haddock@goeaston.net
"
Confidence builder!
★★★★★
"
I was pretty worried about leaving my daughter without communication for five days, but I can honestly say that it ended up being very helpful. In one week, Lauryn had more confidence and strength than I have seen in a long time. ytaylorburwell@gmail.com
"
Highly recommend!
★★★★★
"
ADTC was a wonderfully diverse and empowering camp experience for my daughter! I like the mix of dance classes and afternoon outdoor activities. There is also a strong focus an girl empowering themes with we loved for our daughter. Highly recommend this camp! cdmenn@me.com
"
- Corinne M., Chappaqua, NY
I was impressed.
★★★★★
"
My daughter traveled to VT from CA. We were headed to Maine to see grandparents. This was her first camp away from home or a school camp and one where she did not know a single person. She was told, "You are going to a summer camp (resident). It can be about dance, archery, campfires, etc." She found ADTC online and saw that VT was an easy 4 hr. drive from the In-Laws place. Other than what was online, we had no previous experience with ADTC. As an elementary educator, I was a little nervous. She attended the third week of the season. After a brief check in, we found her room. Within a minute, her roommate (on her third week of camp), entered and introduced herself. She was very friendly. Another min. and 5 more girls came running. They were asking my daughter questions and saying, "Hello." I was impressed. My goal was for her to just have fun and gain confidence in herself and socialize. It was not about dance for me. The week was a BIG success. My child is one of those, "I'm here to dance," and is a rule follower. She got along with others and plans to attend 1-2 weeks next summer. Within minutes of driving away, she stated, "I miss camp." That's about the best thing to hear as a parent. calisuse@hotmail.com
"
Loved everything.
★★★★★
"
My daughter loved everything about her ADTC experience! She loved the dancing, the counselors, and the friends she made. She was so excited to tell us all about her week and said she definitely wants to go again next year. timsamthk@gmail.com
"
Definitely going back.
★★★★★
"
My daughter enjoyed every minute of her dance camp. All the instructors were so amazing and she is definitely going back next year. She made such wonderful friends and learned about friendship and team work and most importantly being good to one another. In a world of such turmoil this experience is what she needed to see the good in girls. I can't thank you enough for all of the support and love and guidance she received at ADTC dance camp in Vermont. sbrowne@lions.molloy.edu
"
- Sarah B., Belle Harbor, NY
Great experience
★★★★★
"
Great experience. The emails ahead of time helped greatly in preparing. Parisimb@aol.com
"
- Mary Beth P., Middletown, NY
Refreshing.
★★★★★
"
My daughter's week at ADTC was a great experience. She thoroughly enjoyed all of the dance instruction and activity she participated in. Was so refreshing for her to experience dance with others that she doesn't dance with all year round - same for the instructors. Great to have fresh pointers and views on her style and technique. 4englanders@optonline.net
"
- Wendy E., West Milford, NJ
Self-esteem boost.
★★★★★
"
My daughter enjoyed her ADTC camp at Squaw Valley. She has been dancing for several years, but even after 1 week of instruction I could see improvement in her skills. I liked that several different types of dance were a part of the program.....and that there was a strong focus on DANCE (not on tumbling/gymnastics as some dance programs seem to do). I also liked that daily reflection and self-esteem activities were built-in to camp....such an important boost for young teens. There was also a nice variety of optional activities so girls could have fun experiences outside of camp. I thought the "no cell phone" policy was great and helped girls make new friends and connections with one another. She's already talking about returning to camp next summer! Jhtrembley@prodigy.net
"
- Laurie T., Penn Valley, CA
Can't wait to go back.
★★★★★
"
My daughter loves ADTC. This was her second summer, and she can't wait to go back next summer. svernal@hotmail.com
"
- Shauna V., Mitchellville, MD
Two awesome summers!
★★★★★
"
My daughter has had two wonderful summers with ADTC in North Carolina! lmcforrest@hotmail.com
"
- Michelle F., Cincinnati, OH
★★★★★
"
This was our daughter's 5th year at ADTC and as always, it was a great experience. The Program Director & Assistant Program Director have been there all five years, so they have watched her "grow up" at camp. When we dropped her off this year, our daughter remarked that it was like "home." The Program Director also did an outstanding job of communicating with us the day of camp check-in since we had to arrive late. It's just another way ADTC goes above and beyond to take care of their campers. cwils@foxvalley.net
"
- Cheri W. Poplar Grove, IL
Whole thing was easy!
★★★★★
"
My daughter had a wonderful time at ADTC in Winter Park. This was her first overnight camp and the ladies of ADTC made it an awesome experience for her. She loved all of her dance instructors. She was put with the perfect roommate. The whole thing from signing up to checking out was easy. Everyone at ADTC was helpful and friendly. The girls did a great job learning the routines for the show in such a short time. There was a nice variety of extra activities. The Winter Park Mountain Lodge is a beautiful facility and in a great location. kkilbourn@q.com
"
- Keturah K., Estes Park, CO
Dance routines were amazing!
★★★★★
"
For her first time at away camp she did wonderfully. I was so impressed with how much they learned in one week and the dance routines were amazing. jhlawrence@comcast.net
"
- Jennifer L., Northbrook, IL
Wonderful 2 summers!
★★★★★
"
My daughter has had a wonderful experience at ADTC the past 2 years. She's felt cared for, loves the dancing, and started to make new friends that she is continuing to communicate with post camp. She's already signed up for her 3rd year. jkushnir@yahoo.com
"
A home run.
★★★★★
"
My 9yo daughter had an amazing experience at ADTC last summer. All she talks about is going back next year! The staff is so caring and attentive, the dance instruction is top-notch, and the extracurricular activities - horseback riding, kayaking, etc. - really made the week a home run. I would recommend this camp to any family! hfwhitfield@icloud.com
"
Highly recommend!
★★★★★
"
My daughter attended the Stratton VT Camp this summer and I could instantly tell a difference in my her confidence level during the Friday Night Showcase in front of the parents...her shoulders were back, her posture was upright, and she had a huge grin on her face after each dance. I'm happy to say this new found confidence has continued over the months and she has become a bit of a social butterfly. We couldn't be happier with our decision to send her to American Dance Training Camp and we have already signed her up for next year! Highly Recommend!
"
- Phil C., Charleston, SC
Far exceeded expectations
★★★★★
"
From our first contact with ADTC to the middle of the 2nd session, the staff was empathetic, communicative, supportive and flexible. We faced a few challenges to enrollment - financial and emotional (our daughter's previous sleepaway camp experience was a disaster) - and ADTC staff were flexible and responsive, even over the course of an everlasting game of phone tag. I think for any parent who gives his or her child to someone else to care for, the most critical tool to a successful experience is communication. I heard from the camp director regularly, and even a few extra times given our daughter's need for additional support. The camp director listened and extended considerable effort to accommodate our daughter and help to ensure her experience was robust and memorable. But the most telling and indicative sign of our fabulous camp experience was our daughter's immediate commitment to return the following summer. I know that every dancer at both sessions with her shared her positive experience, and it was very special to see girls who didn't know each other create such a strong bond over shared passions. This was a result of the skilled and talented staff who touched the girls every day. Kudos to everyone at ADTC. They far exceeded the expectations we had. marlo.wilcox1@gmail.com
"
Signing sister up next year, too!
★★★★★
"
Hi daughter (11) absolutely loved her time at ADTC. She thought all of the instructors were wonderful and really enjoyed meeting dancers from different parts of the country. Even though we traveled from Texas to get there, we would gladly make the trip again! In fact, she loved her time there so much we're planning on signing her sister up next year also! theshermanz@yahoo.com
"
Still flying high!
★★★★★
"
My daughter is still flying high from her awesome experience at dance camp. Thank you to the whole ADTC team for making her experience so fantastic. The staff was exceptional!!!! She has decided to take hip hop lessons as a result of dance camp. She met wonderful people and made new friends that sent her confidence level sky rocketing. sandywildenborg@tdstelecom.com
"
Found support from her peers
★★★★★
"
My daughter found support from her peers and really enjoyed expressing herself through the dance lessons and her own solo she did in the Friday Night Show. michellearundale@comcast.net
"
- Michelle A., Sharon, MA
Right decision!
★★★★★
"
My daughter had never been to a sleep away camp so I didn't know what to expect. ADTC was the perfect first experience for her. She met so many great girls and learned so much. It was a wonderful experience for all of us. I loved seeing her pictures on Instagram. It reassured me every day that we made the right decision. My daughter is already planning to go next summer! prd899@aol.com
"
5 years - she loves it.
★★★★★
"
This summer was our 5th at ADTC. Every year, without fail, my daughter says she wants to go back the following summer for a longer stay. Later in the summer my daughter was in 2 theater performances. One was a musical and she was asked to assist as choreographer. She said without her ADTC experience she probably would not have been ready to do that. She loves it. jrobertson@wwsu.org
"
- Jami R., Montpelier, VT
Energy is terrific!
★★★★★
"
ADTC was the first overnight camp experience for my daughter...and she beyond loved it and has returned. The friendships are fostered and forged quickly and there is a safe environment which balances independence with appropriate supervision. And the dance instruction and energy are terrific! dmacknin@alperservices.com
"
- David M., Highland Park, IL
Great week.
★★★★★
"
I knew very little about ADTC and picked the camp off the internet with no references just internet reviews. We were so delighted with our daughter's experience. She learned a tremendous amount of dance and she has 10 years experience dancing. She made incredible friends. She had a fantastic week and can't wait to go back. We loved the show at the end of the week. The girls learned 4 pieces and performed them. They were well choreographed and the girls had mastered them. It was a great week. ptcalayag@aol.com
"
- Patricia C., Stamford, CT
You all ROCK!
★★★★★
"
This was a GREAT experience for both my daughter and myself. Sometimes it's hard to let go of control and let someone else care for your daughter, but I was so amazed at all the ladies and how they welcomed my daughter and made her feel comfortable. This helped to ease my mind. She has been missing camp and all the friends she made. She cannot wait until next year. The Friday Night program was awesome and it shows how much hard work all the teachers and counselors put into this week. My daughter talked about camp all the way home (2 hours). I am very happy with this experience for her and will definitely sign her up for next year. Thanks to everyone for all that they did to make this experience memorable. You all ROCK! ljterryrn@gmail.com
"
Loved pics on Instagram!
★★★★★
"
I was apprehensive having my daughter go to an overnight camp so far from home for her first overnight experience, but she had a great time, made new friends and adjusted well. She loved the classes and all of the instructors. The Friday night show was a great way to see how much she learned over the week! Seeing the daily pictures on Instagram helped me to see she was having fun. She will definitely be back next year (she's already talking about 2 weeks)! plentine64@gmail.com
"
Absolutely loved it.
★★★★★
"
My daughter loved ADTC! She was honored to be chosen for a solo in the Friday night performance. This camp allowed her the opportunity to make new friends, and to also dance with other children who are just as passionate about dance as she is. She absolutely loved the experience, and can't wait to be back next year! bfoss@optonline.net
"
Wanted to stay!
★★★★★
"
My daughter had a wonderful time. When I picked her up she was so excited about telling me what a great time she had meeting new friends, learning new dance movements/techniques and the experiences she had with the leaders. She wished she could have stayed for the second week.
"
- Lisa S., Conshohocken, PA
Great time each year!
★★★★★
"
This was my daughter's third year at ADTC Vermont and she has had a great time each year. Highly recommend! betsy_depaolo@yahoo.com
"
- Elizabeth D., Cheshire, CT
Refreshing!
★★★★★
"
After 9 months of competitive dance, it was refreshing to attend a camp just for the love of dance and share that with new friends. tinaflorian@cox.net
"
- Tina S., Laguna Niguel, CA
10 years at ADTC!
★★★★★
"
From a camper starting in 2007 to Counselor-In-Training, Junior Instructor-Counselor, and now Instructor-Counselor, ADTC has helped shape my daughter into a confident, kind and caring young lady! And, so strong, I should add! Thanks Lindsey and Shannon for your great leadership and offering this exceptional camp experience. You guys rock! Don't forget to encourage folks to suggest ADTC to non-dancer friends. For five years, Alli attended with a friend who had switched to sports at home, but LOVED dancing for the fun of it - and FUN they have had! Love your Manifesto, too. What mother wouldn't?
"
Warm & Supportive
★★★★★
"
My daughter had a wonderful experience. The environment is warm and supportive. Plenty of what makes summer camp great. tara.hausmann@gmail.com
"
- Tara P., Bainbridge Isl, WA
5 years so far!
★★★★★
"
Every year she wants to come back. 5 years in a row so far! joanne@jtonge.com
"
- Joanne H., Libertyville, IL
Loved making friends in larger dance community.
★★★★★
"
My daughter really loved the experience of ADTC and being independent while growing as a dancer and making new friends in the larger dance community. rebecca@shineforth.com
"
- Rebecca B., Richmond, CA
Quite impressive.
★★★★★
"
My daughter had a great time and learned a lot! The Friday Night dance show was quite impressive. sja3q@virginia.edu
"
- Susan M., Charlottesville, VA
Lifelong friends!
★★★★★
"
My daughter has made life long friends here over the past 5 years. This and the wonderful dance instruction keeps her coming back for more!" Squaw Valley California is a beautiful place and the accommodations are wonderful. Overall a great experience year after year.
"
2 weeks next year!
★★★★★
"
My daughter, 13, went to the Glencoe Sparks campus last year. It was her first year at an overnight camp. She had a great experience at ADTC. She made great friends and enjoyed her time with the dance teachers . She will be going back for 2 weeks next year.
"
- Michelle L., Tolland, CT
Perfect place for dancers!
★★★★★
"
This was my daughter's first year at ADTC. She spent 2 weeks in Stratton, Vermont and we couldn't have been happier with the whole program. From the informative pre-camp emails to the friendly and awesome counselors to the impressive Friday night show...it is a perfect place for young girls that LOVE to dance!
"
Top notch!
★★★★★
"
My daughter attended the camp in Vermont the summer of 2014. She was 11 and it was her first sleep away camp so we opted for 1 week. She begged us to stay for the remaining weeks! She truly enjoyed the other girls, the instructors, and the facility. She feels her dance skills have definitely improved. Everything was top notch from the food, the activities, and the professional instructors. Shannon is on top of everything! She is very responsive to any questions you have or any issues that might arise that she needs to make you aware of with your child. We have signed our daughter up for 4 weeks in 2015! Excellent job ADTC, keep up the great work!
"
- Andi R., Ridgefield, CT
Looks forward to it ever summer!
★★★★★
"
My daughter has loved her years at ADTC, she looks forward to it every summer. As a parent I know she is being well taken care of, the facilities are great, and she is doing what she loves to do most - dance. She has gained amazing friendships and grows each summer to be a better and better dancer. The staff ADTC are patient and caring and Shannon Fouts is AWESOME, super responsive and ready to help with all my emails questions!
"
Highlight of summer!
★★★★★
"
My 11 year old daughter went to camp in Lake Forest, Il. She loved it. I felt fully informed in the time leading up to camp (it was our first time) and Rachel had the time of her life. It was the highlight of her summer!
"
- Jackie K., St. Louis, MO
15 yo loved this camp!
★★★★★
"
My 15 year old daughter loved this camp! I thought it was well run and the counselors were available, friendly and funny but not overbearing. They let the girls enjoy each other's company. She can't wait to go back.
"
Daughter loves this camp.
★★★★★
"
My daughter loves the camp. This was her 2nd year and she's begging to be able to attend more than one session. The Friday Night Show was fun to watch and it is clear the girls all had a great time by their expressions. I was very impressed in the quality of the numbers after such a short period of time to learn and rehearse. The instructors looked like they had as much fun as the girls Friday Night! adtc@dascensio.com
"
Loves all aspects of the camp
★★★★★
"
My daughter loves all aspects of the camp...she loves the variety, the instructors and all the other campers, the extra activities and the classes. She talked about her experience the whole way home after the Friday Night Show...she was so excited and asked if she could go for 2 weeks next year.
"
Fantastic summer dance experience!
★★★★★
"
My daughter has been attending ADTC for the past 5 years and loves it every year. She has made lasting friendships and gained so much from the instruction of the dance teachers that are at each location. It is a wonderful opportunity for her to master new choreography and take instruction from teachers outside her typical comfort zone. Fantastic summer dance experience! lacuna112@verizon.net
"
5 year campers!
★★★★★
"
Our two daughters have attended the Squaw Valley camp for the past four years. They love the new location at Squaw Valley Academy--the best by far. They also love the staff. We hope the entire staff comes back next year.
"
- Jenny W., Los Gatos, CA
Thanks ADTC!
★★★★★
"
This was my daughter's second time at a sleep away camp and she couldn't have been happier. The year before she attended a camp on the east coast and it was a disaster. ADTC was one of the best experiences she's ever had. She felt welcome, accepted by the counselors and other campers, and felt great about herself and her dancing. Thanks ADTC! gershenberg@gmail.com
"
- Julia M., Menlo Park, CA
Impeccable.
★★★★★
"
The communication and customer service is impeccable, professional and very friendly. My daughter LOVED the staff and her new friends. (She went alone and made friends there.) The values that ADTC seems to embrace are the same ones we adhere to in my family -- caring, integrity, compassion, fun. We would definitely recommend it to our friends!
"
Nothing but great things to say
★★★★★
"
I have nothing but GREAT things to say about ADTC (American Dance Training Camps)! This past summer was my daughter's second year at ADTC and again she came home wanting more, more, more! It is like her home away from home. She just adores the camp and the staff and we are so happy that she found her summertime dance home! One issue the first week was dealt with in a very professional manner - and of course no matter where you go there will be some issue - these are kids after all! Shannon the office manager is so hands on (she is based in CA) and has been wonderful in helping us plan our summers. She is so incredibly responsive as were the camp directors. My daughter is already signed up for this coming summer (2014!) debfercon8@gmail.com
"
- Debbie C., Wellesley Hills, MA
Everything was great.
★★★★★
"
My daughter (8 years old) was very happy with the camp. I thought everything was great. We heard nothing but wonderful reports about the teachers and counselors. ADTC provided a wonderful first overnight camp experience for my daughter and her friends. The girls had an amazing time dancing and bonding with new friends. They all said they want to come back and we were very impressed with how well the show was put together in such a short period of time.
"
- Julianne H., Arlington, VA
Good as it gets.
★★★★★
"
Good as it gets. My daughter has been a camper at the Vermont location for 6 years! She loved it from day one. The dance instruction is up to par with her dance comp. studio. She made many friends that have kept in touch during the "off season"as well as those who have graduated HS and gone off to college and become staff. Each girl is very special and treated with the utmost respect & dignity. There are campers that love the dance, and other that just love camp and the friendships.
"
Such a profound experience.
★★★★★
"
I wanted to write a review about this summer camp because I hesitated to send my daughter after reading some negative things online. I have to say, I don't know what they were talking about. My daughter had the time of her life! She had such a profound experience. In fact, the night we brought her home, she wanted to go back. I thought the dance would be too easy for her but it wasn't. She was challenged to grow and try other types of dance she doesn't normally do. She made some really great friends, loved the counselors, thought the food was good, and enjoyed the housing environment. I would send her next summer without hesitating.
"