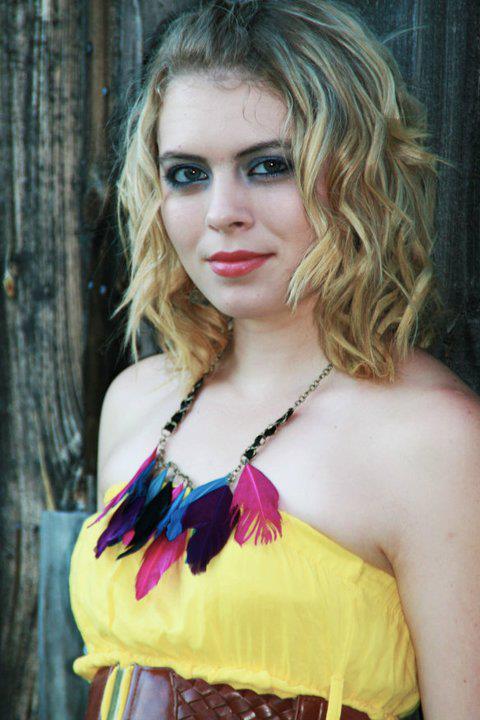 Samantha Bright (Sam) spent most of her young life in competitive gymnastics in Northern California. When her family moved back to her home state of Vermont, she became interested in hip-hop dancing.
At age 12, she began taking dance classes in Williston, VT and discovered her passion for dance. She was a member of the Varsity dance team at her high school all four years, winning the "Hip Hop State Champions" title her senior year.
Sam also auditioned for a traveling dance company called the Vermont Elements, and was awarded one of the lead roles in their Hip Hop version of Dirty Dancing. She has performed on stage with the Vermont Elements in many local productions, and you can also find her in a music video called "I Make Records" by a local Vermont Hip Hop Group, The Aztexts.
By 16, Sam became a teacher at two different dance studios where she has taught many different styles of hip hop dance ranging from Contemporary Hip Hop, Freestyle Classes, Hip Hop Technique classes, and Heels Classes. And for the past 3 years Sam has been training under Ernest "E-Knock" Phillips as his assistant and student, and he has been a huge inspiration for her.
Sam has been a Junior Instructor-Counselor, Instructor-Counselor and most recently Assistant Program Director at American Dance Training Camps's Vermont, New Jersey and Maryland locations for the past 4 summers. Aside from dance, Sam works as a cosmetologist and enjoys drawing, photography, and working with kids and teens.
Want to Work With Our Amazing Dance Choreographers?
Whether you're a dancer or teacher, we know it's not easy to stay creatively inspired when it comes to dance routines. Our 1,000 dances + digital video library and amazing network of choreographers can keep you motivated & moving all year long!
Digital Dance Library
Instantly access 1,000 + dances in our video dance library! Get inspired with song & show theme ideas and award-winning choreography from 13 + years of ADTC dance camps!  MORE INFO >>
GET MY VIDEOS!
Custom Dance Choreography
Now you can purchase custom dance choreography from the ADTC Choreographer of your choice, delivered via private video. Get a dance routine you love, or your money back!  MORE INFO >>
GET MY CHOREO!
Hometown Dance Camps
Choreograph your very own workshop, made to measure, with our amazing dance staff. Hometown dance camps can be one day or two weeks, 10 dancers to more than 200!  MORE INFO >>
GET MY CAMP!