Cell Phone Detox - The Summer Camp Cure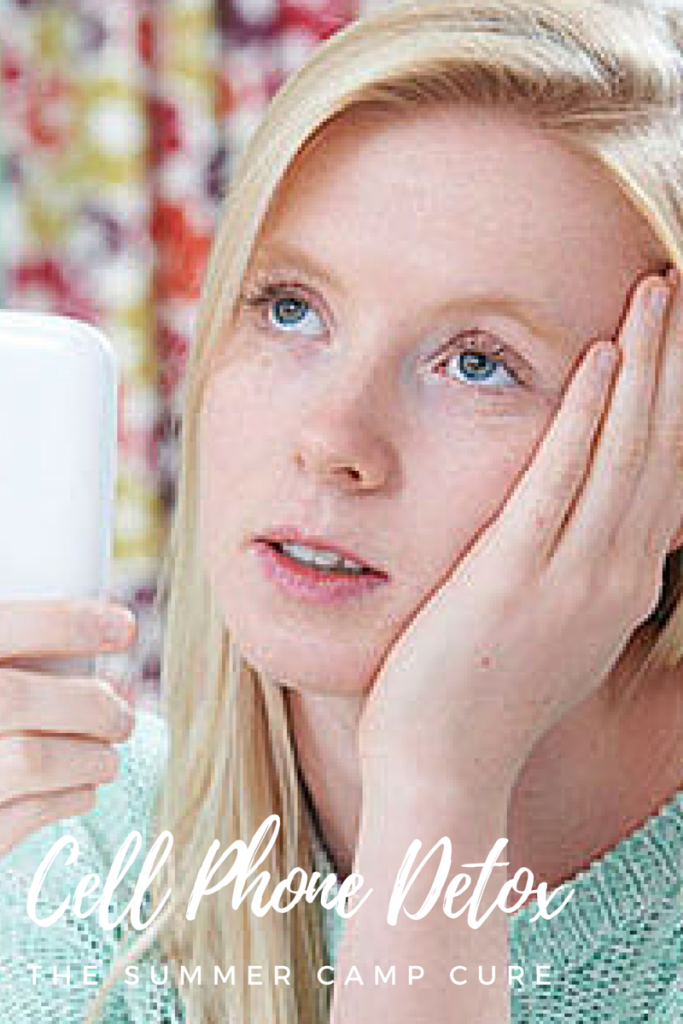 "Claustrophobia is a condition caused when Facebook, Instagram, texting and bad TV collaborate in a hostile takeover of your personal space. Relief can be found when you unplug so you can check in with yourself."
~ The ADTC Brochure
We believe that girls (well actually, all people) need a cell phone detox. Summer camp is a great excuse for all kids to unplug and go outside, jump in a lake or just sit around with new friends.
Sound boring? We think boredom fuels creativity. It is what leads campers to sing into hairbrushes at the top of their lungs with new friends and use every color in the rainbow pack of markers to write letters home.
We believe that intuitively everyone understands that too much time spent glued to our phone, tablet or computer is not good for us. Most frightening is that researchers are only just beginning to investigate the long-term impact or all this "screen time."
A Healthy Cell Phone Detox - Our Technology & Media Device Policy
First, What's Allowed...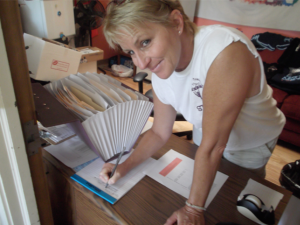 Campers may check-in one personal cell phone &/or music device (such as an iPod or MP3 player) with our office upon arrival at camp. We will gladly hold on to these devices for the week in our secure lock boxes. If your camper is traveling to camp on her own and has a cell phone for travel purposes, she will need to turn it in to the office upon arrival at camp.
Please let the office know if we should expect her to have one. Cell phones will be given back to the camper at her scheduled "call home time" only (which is Thursday afternoon or evening each week), while music devices will be given back only when the camper needs to rehearse a dance. Otherwise these devices are strictly prohibited and must remain in the camp office until check-out.
Now, What's Not Allowed...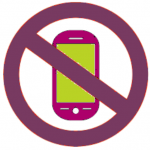 Due to digital technology, uploading capabilities and social media, we believe cell phones, cameras, iPods and/or similar media devices pose an imminent threat to a camper's safety and privacy.
We take the safety and privacy of our campers very seriously and know that you do, too. And while it may seem counter-intuitive, we've found that girls who have access to their cell phone at camp have a harder time adjusting to camp life and fully engaging in camp activities because they are preoccupied with calling home, texting friends, etc. And they have more difficulty with homesickness.
Most importantly, we believe having a cell phone at camp inhibits a camper's ability to learn self-reliance and become more independent. The very fact that the camper is away from home and out of her "comfort zone" is one of the major benefits of camp.
As a child learns to trust other caring adults, she also learns, little by little, to solve some of her own challenges – to cope on her own, to be resilient, and to trust herself. Having the ability to contact parents at-will unfortunately results in missing out on this fundamental benefit of camp.
And it prevents our staff - as your child's temporary caregivers - from getting to the bottom of any problems that may arise and addressing them quickly. Sending a "secret" cell phone to camp (that your camper doesn't check in with our office) is like saying to your child that you as, a parent, haven't truly come to peace with the notion of her being away from you and in the care of our staff. It is like telling your child that you do not think she will be safe at camp!
We promise that we will not hesitate to tell you if your child is experiencing an abnormally hard time in her adjustment to camp. Meanwhile, please talk with your camper before she leaves for camp about any nervous feelings she may be having. Tell her that you trust her, and that you know she will be safe at ADTC. Tell her that there will always be someone to help her while she is at camp.
If you &/or your camper are having a hard time thinking about leaving her cell phone at home, please use this as a springboard for a larger conversation about nervous feelings.
HELP YOUR DAUGHTER SUCCEED BY MAKING SURE SHE UNDERSTANDS OUR POLICY!
So, How CAN You Connect With Your Daughter While She's On Her Cell Phone Detox?
Email
Leading up to camp, please direct all inquires to Shannon@DanceADTC.com. During camp, questions or concerns can be communicated via email to the Program Director for your ADTC location:
We encourage you to email, write letters and send care packages to your child (check out www.eswak.com for ideas). You camper will be permitted to call home after lunch on Thursday at an assigned time scheduled during check-in. We discourage phone calls home earlier in the week.
Snail Mail
Campers LOVE mail, especially the old-fashioned kind. We'll communicate our exact summer mailing addresses to you a couple weeks before camp!
Bunk1
Another great option is to sign up for Bunk1.com - their secure, easy to use summer website service lets you stay in touch with your camper via online photos and one-way emails.
Here are the 2016 registration codes for ADTC on Bunk1:
Lake Forest, IL: ADTCIL16
Squaw Valley, CA: ADTCCA16
Stratton Mountain, VT: ADTCVT16
Sparks Glencoe, MD: ADTCMD16
Black Mountain, NC: ADTCNC16
Winter Park, CO: ADTCCO16
Social Media
If Bunk1.com isn't your thing, we'll also post lots of pics on Instagram all summer long (we'll give you the 2016 hashtags for your camp location at check-in)!
We recommend you connect with us on all of our social media faves just so you don't miss out on any of the fun pics/vides this summer:
Facebook Groups
You're also invited to join our private Facebook groups for registered campers:
Phone (Emergency only, please)
If you have a real emergency and must call to speak with your daughter, you can call 866-383-ADTC (2382) and then choose the extension for your location:
VT - ext 1
CA - ext 2
IL - ext 3
MD - ext 4
NC - ext 5
CO - ext 6
Phone contact will be established with parents in an emergency or when there is concern about a camper's health and/or when a situation is not progressing as expected.
P.S. Early Bird Dance Camp Rates Through April 20th!
Studies show that a key to happiness is having something to look forward to...now you can brighten your daughter's school year as she gets excited for camp. This is your best summer rate. Hurry - ADTC Early Bird registration ends April 20, 2017!