Our Dance Camp Story is a (Self) Love Story
I started American Dance Training Camps in 2003 because my experience attending an overnight gymnastics camp for 8 summers gave me the ability to love myself in a way I didn't know I was capable of during school years focused on grades, cliques, going to the mall and prom.
At camp, self-love is easy. Camp inspires intrinsic motivation - autonomy, competence, connection, and a "flow" state you can't achieve when you're doing something for someone else or for an external reward.
At camp you slow down, remember you're ALIVE, savor simple pleasures and do the things that give you joy. At camp, miracles are natural (and we define a "miracle" as a shift in perception from fear to love!). Girls need more miracles...more self-love. And the world needs more inspired women.
~ Lindsey Fadner, ADTC Founder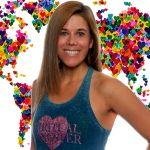 Lindsey Fadner, ADTC "Visionary"
In 2003, at the age of 24, Lindsey Fadner organized a 3 week overnight camp in Stratton, VT for students at her CT dance school. That pioneering venture evolved into American Dance Training Camps, the world's premier dance camps company. Still excited about it after all these years, Lindsey continues to serve as ADTC's spiritual leader, and CEO of all things relating to girls' self-esteem. Always on the hunt for new and interesting places to dance, her favorite camp continues to be the next one she's starting.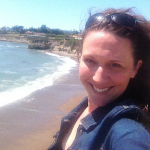 Shannon Fouts, ADTC "Connector"
Shannon is the Communications & Program Manager at our office in San Francisco. Originally from Bethesda, Maryland, Shannon performed with the Joffrey Ballet Nutcracker and was accepted into the summer Boston Ballet Youth program. She was also a successful competitor & soloist in Modern, Jazz, Tap & Ballet in more than a dozen national dance competitions across the U.S. Shannon earned her BA in Dance Performance at San Francisco State University and has worked with American Dance Training Camps since 2011.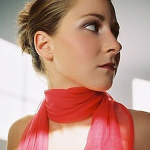 Christina Johnson, ADTC Program Director
Christina Johnson (aka "CJ") fell in love with dance back in the 1900's in a far away land known as Oregon...she joined the NYC dance scene in 2005 and co-started her own eclectic modern dance company, Jerboa Dance. CJ's choreography was recently featured on "America's Got Talent" and she has performed for P Diddy, Beyonce, Martha Stuart and Diana Ross. CJ has directed & taught at American Dance Training Camps' overnight dance camps in Wisconsin, Texas, Vermont, California & New Jersey for the past five summers.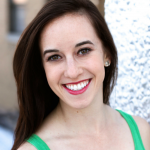 Ellen Henry, ADTC Program Director
Ellen began her dance training in Louisville, Kentucky when she was just three years old. At the age of seventeen, she was chosen to take part in the Kentucky Governor's School of the Arts program. In 2013, Ellen graduated from Point Park University with a degree in Dance and a concentration in Jazz. She has studied & performed in Los Angeles, Paris & NYC, where she currently dances & teaches professionally.  Ellen has directed & taught at American Dance Training Camps' overnight dance camps in Illinois & Vermont for the past four summers.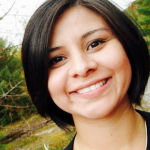 Krisna Martinez, ADTC Program Director
Krisna has a Masters in Teaching and Dance Education from New York University. A Texas native, she danced for GM&Co in San Antonio for two years and has taught jazz and modern dance for more than a decade. Krisna has been a returning faculty member for the Joffrey Workshop TX as well as the Elite Ecole dance intensive workshops. Krisna has directed & taught at American Dance Training Camps overnight dance camps since 2007. She currently lives in Texas with her husband and their two young sons.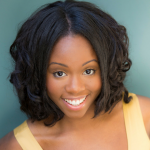 Sakina Ibrahim, ADTC Program Director
Sakina is a performer, teaching artist, and coach who received her B.F.A. from the University of the Arts in Philadelphia, PA and her M.F.A. from University of California, Irvine. She has used her research in African Diaspora Dance to present at Academic Conferences, and to work with children in programs such as The Dance Theatre of Harlem and the Blues Babe Foundation. She recently published a book to help empower young girls on the journey of self-discovery. Sakina has directed & taught at ADTC dance camps in IL, NJ, VT & MD since 2010.  
Our Dance Camp Story (2003 - 2016)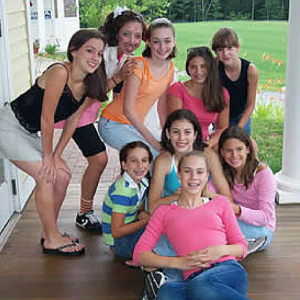 American School of Dance, LLC (dba: "American Dance Training Camps") was founded as a Fairfield County, CT dance school in 2002 by recent college graduate, Lindsey Fadner. Lindsey believed a summer dance camp near her family's ski condo in Stratton, Vermont might be a fun idea and that summer "ADTC" held 3 weeks of camp. Nearly 100 dancers from the Fairfield County area attended, most of whom danced with Lindsey during the year.
Just two years later, ADTC in Vermont offered five sessions to more than 250 campers from all over the country. In addition, 2006 marked the year that ADTC expanded west to Squaw Valley, California, offering three sessions to over 100 campers.
2007 was another exciting year for ADTC. Not only did we sell more than 750 camper weeks, but we introduced two new ADTC locations: North Carolina & Colorado.
Fast forward nearly a decade and ADTC continues to be the "ULTIMATE overnight dance camp" with locations in eight U.S. locations. But ADTC is more than just dance camps. Today we also offer custom dance choreography, hometown dance camps & school year dance programs nationwide.
This Video May Be Older Than You!
This is the oldest known ADTC dance camp video from our first show in Stratton, VT in 2003. This video is older than iphone video (obviously), and it may be older than you, too!