Why Choose a Dance Summer Camp? And Why ADTC?
An ADTC Dance Summer Camp is Jam-Packed with "Defining Moments"
In our lives, there are some moments we will remember for a lifetime, and others we forget almost immediately. An ADTC dance summer camp experience will have highs and lows, but in twenty years we won't be dwelling on the first lonely, miserable night we spent away from our phone (and parents).
Why will we keep re-living our dance summer camp memories for years to come?
According to Dan and Chip Heath in their new book, The Power of Moments, "defining moments" dominate our assessment of our biggest experiences. And summer dance camp is jam-packed with defining moments.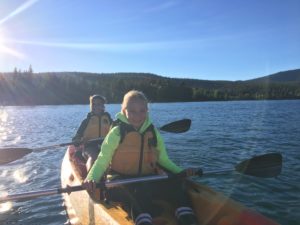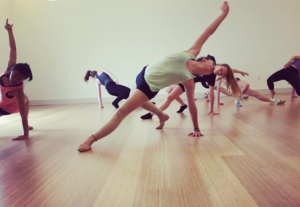 Depending when we're asked to rate our dance summer camp experience throughout the day, our answer may be all over the map: 7:20am wake up (rating - "2"); morning reflection (rating - "7"); contemporary class (rating - "9"); hip hop class (rating - "6"), lunch (rating - "5"); stand-up paddle boarding for the first time (rating - "10"); siesta (rating - "7"); scavenger hunt (rating - "9"); team meeting with new friends (rating - "10"). Our rating on this particular day is a mediocre "6," so why will we rate this same dance summer camp experience a "9.5" if asked one month later?
Well, the Heath brothers argue that "duration neglect" means we'll forget the highs and lows and be left with scenes...and we'll disproportionally remember the "peak" and "end" moments of any experience. So on this particular day at dance summer camp, we'll remember the "peaks" of our favorite dance class (a "9"), a first-time experience (a "10"), a fun team event (a "9"), and the end of the day bonding experience with new friends (a "10"). Now we're averaging a "9.5."
If we were to simply trace highs and lows on any particular day of our life, we might find we're happier at home on the couch. But a day at home on the couch will quickly be forgotten, while we'll enthusiastically re-tell "this one time at dance camp" stories for decades (sorry everyone!). Moments are not created equal. This is a simple, even obvious, insight, but in many aspects of life, we ignore it completely.
And moments matter. The Heath brothers' research suggests that our most positive moments share four traits in common:
Elevation - moments of elevation lift us out of the ordinary and inspire emotions such as joy, delight, and a deep sense of engagement (think horseback riding in the rain through the mountains).
Insight - moments of insight rewire our understanding of ourselves or our world. These are epiphanies, realizations, and "aha!" moments (think being in a dance class, kayak or team meeting and shifting your perception from fear to love).
Pride - moments of pride capture us at our best, achieving things we weren't sure were possible, or being recognized by other people for our work or our talents (think choreographing your own solo for American Dance Idol and getting the opportunity to perform it in our show).
Connection - moments of connection deepen our ties to each other, sometimes in personal relationships and sometimes in groups that bond by virtue of struggling together toward a common goal (think team events, meetings and "camp fires"... and working to empower each other with our "pay it forward wall").
So why choose a dance summer camp? And in particular ADTC? We understand what powerful moments are made of, and we're intentional about creating them. And we believe in core values that inspire us every day we wake up. Of course the best way to understand the ADTC difference is to attend a session with us, but we've done our best to identify four additional key elements that contribute to making American Dance Training Camps truly unique, and our summer camp experience one you'll remember for a lifetime. Select a box below to learn more!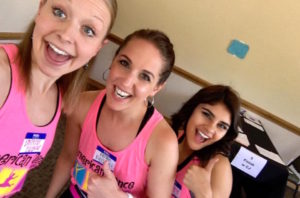 Superwomen Staff
Our Staff = Our Success
It takes a lot of enthusiastic, dedicated superwomen to run ADTC dance camps nationwide!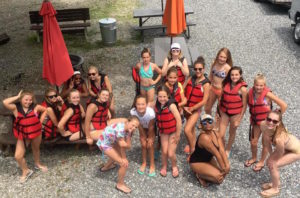 Awesome Activities
More Than Dance!
At ADTC, you can enjoy awesome activities & extras - come have some authentic fun!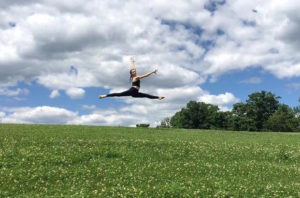 Beautiful Locations
Leap Back to Nature!
At ADTC, mountains, forests and lakes will surround you. Breathe fresh air & raise serotonin!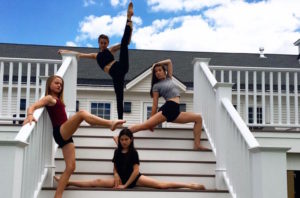 Dance All Day
Love Every Moment!
Imagine getting to wake up and do what you love most every day...dance!
WELCOME HOME!
To a friendly, spirited, inclusive community called ADTC.
We truly hope to have the honor and privilege of having you join our summer family.
If you'd like more information on ADTC, request a brochure below.