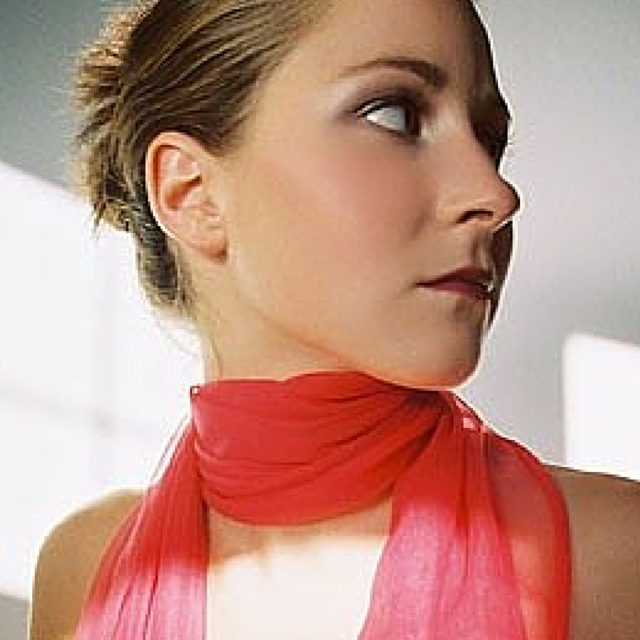 Christina Johnson (aka "CJ") fell in love with dance back in the 1900's in a far away land known as Oregon...
CJ began dancing professionally with BodyVox, Bent, and Kinetic Images in Portland, then moved to Seattle, where she spent quality time learning and performing with many prominent dance companies and choreographers, including Cheronne Wong; BetterBiscuit; XODO; Alethea Adsitt; Fusion; and Seattle Jazz, to name a few.
In 2003 CJ co-founded her own eclectic modern dance company, Jerboa Dance, where she choreographed, co-directed, co-produced, and starred in many successful shows, including a special guest appearance with Dance Masters of America.
CJ joined the NYC dance scene in 2005 and is proud to have shared the stage with The Love Show, Shir Dance Theater, Jordana Che Toback, Noemie Lafrance, Eva Dean Dance, Sambasa, Anahid Sofian Dance Company, Tara Quinn, Gilgamesh Theater, Witches in Bikinis, The Drum Café, and independentdancemaker/Kara Tatelbaum. She also choreographed and produced the Jerboa Dance NYC premier "Back from the Brink".
CJ has performed with these companies and more on national and local television, and in the most authentic
theaters in the big apple.  CJ's choreography was recently featured on Fox 5, America's Got Talent, and "Loosen My Tie" video.  She has has also recently performed for P Diddy, Beyonce, Martha Stuart, and was the opening dance soloist for Diana Ross.
CJ loves sharing her passion for dance.  In rehearsal she shares with the dancers, on stage she shares with the audience, in class she shares with her students.  For 12 years CJ has taught dance classes and workshops on both coasts in creative movement, pre-ballet, ballet, tap, jazz, modern, musical theater, acrobatics, hip hop, break dance, and samba.  Her classes focus on technique within choreography and having fun!
Another love CJ has been sharing with students young and old is the practice of Pilates.  CJ has been teaching Pilates for 5 years and has recently become one of the first certified instructors of Barrelates, which combines Pilates mat work and ballet barre exercises.
CJ joined the ADTC team in 2010; she started the summer teaching hip hop and finished as program director.  CJ has directed and taught dance at ADTC locations in Vermont, California, Texas, New Jersey & Wisconsin.
Want to Work With Our Amazing Dance Choreographers?
Whether you're a dancer or teacher, we know it's not easy to stay creatively inspired when it comes to dance routines. Our 1,000 dances + digital video library and amazing network of choreographers can keep you motivated & moving all year long!
Digital Dance Library
Instantly access 1,000 + dances in our video dance library! Get inspired with song & show theme ideas and award-winning choreography from 13 + years of ADTC dance camps!  MORE INFO >>
GET MY VIDEOS!
Custom Dance Choreography
Now you can purchase custom dance choreography from the ADTC Choreographer of your choice, delivered via private video. Get a dance routine you love, or your money back!  MORE INFO >>
GET MY CHOREO!
Hometown Dance Camps
Choreograph your very own workshop, made to measure, with our amazing dance staff. Hometown dance camps can be one day or two weeks, 10 dancers to more than 200!  MORE INFO >>
GET MY CAMP!