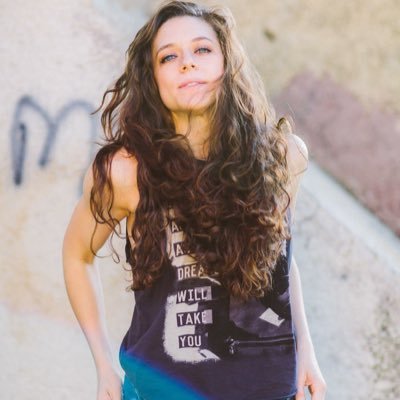 Michaela McGowan began her dance training at the age of five in Northern Virginia.  She was an apprentice with Loudoun Ballet Company under the direction of Maureen Miller, performing such roles as Dewdrop, Arabian Soloist, and Snowflake (Nutcracker) and Odile (Swan Lake).
In New York University's Tisch dance program (where she earned a BFA with honors in May of 2012), Michaela performed works by resident faculty members Cherylyn Lavagnino and Pamela Pietro and guest choreographer Aszure Barton. She also had the pleasure of performing in the 2010 Tisch Gala (choreographed by Josh Bergasse) and the 2012 Tisch Gala (choreographed by Greg Graham).
Michaela has worked with and performed works by Calen Kurka at the 2012 Capezio A.C.E. awards and the 2014 REVERB Dance Festival, and Cara Goodwin, performing in the :pushing progress Showcase Series, the Jazz Choreography Enterprises, Inc.'s Choreography Showcase, and in "Behind Painted Lines," an evening-length performance benefitting the Wounded Warrior Project.
She performed for Phish at Madison Square Garden at their 2013 New Year's Eve concert and in the 2013 Macy's Thanksgiving Day Parade, both choreographed by Lisa Shriver.  Michaela was featured in a 989 Energy Drink commercial and had the opportunity to workshop the Idina Menzel musical If/Then with choreographer Larry Keigwin. Michaela was also the executive choreographer for the Birdhouse Players Youth Theater's 2013-14 production of West Side Story.
Michaela is currently on faculty at Broadway Dance Center as a ballet and jazz teacher in the Children and Teen Program, as well as various studios in the tri-state area.  She dances with contemporary company solWEST Dance Collaborative and performs along the east coast with the LMproject under the direction of Alisa Claire.
Watch Michaela McGowan Dance Videos
Want to Work With Our Amazing Dance Choreographers?
Whether you're a dancer or teacher, we know it's not easy to stay creatively inspired when it comes to dance routines. Our 1,000 dances + digital video library and amazing network of choreographers can keep you motivated & moving all year long!
Digital Dance Library
Instantly access 1,000 + dances in our video dance library! Get inspired with song & show theme ideas and award-winning choreography from 13 + years of ADTC dance camps!  MORE INFO >>
GET MY VIDEOS!
Custom Dance Choreography
Now you can purchase custom dance choreography from the ADTC Choreographer of your choice, delivered via private video. Get a dance routine you love, or your money back!  MORE INFO >>
GET MY CHOREO!
Hometown Dance Camps
Choreograph your very own workshop, made to measure, with our amazing dance staff. Hometown dance camps can be one day or two weeks, 10 dancers to more than 200!  MORE INFO >>
GET MY CAMP!