The ULTIMATE
IL Dance Camp!
Dance, adventure, sun & summer fun 45 minutes from Chicago!
Welcome to ADTC's Lake Forest, IL Dance Camp
At ADTC in IL, you'll take 4 - 5 dance classes per-day, Mon through Fri. Classes are taught by our professional choreographers. The core dance disciplines you'll take are contemporary, hip hop and jazz (styles vary and may include Bwy or lyrical). Elective dance classes include ballet, tap & world dance.
No matter what your dance level or background, our curriculum is designed to challenge you. You'll be organized into groups by age & ability and get to perform in a big Friday Show.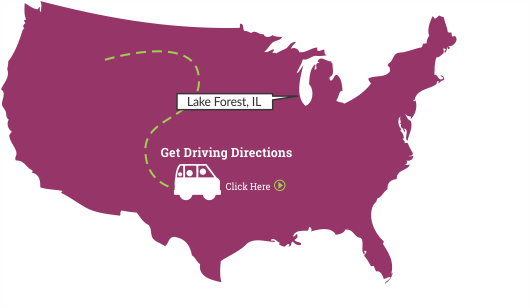 Life @ ADTC in Illinois
Our IL dance camp home is the Lake Forest Academy. LFA is a beautiful, fully accredited boarding academy conveniently located 30 miles from Chicago.
Parents, you'll be happy to know that LFA is accredited by the National Association of Independent Schools (NAIS) and the Independent Schools Association of the Central States (ISACS).
At ADTC "ULTIMATE Chicago Lake Shore" in Illinois, campers and staff live together in a traditional residence hall. Hallway blocks are organized by age and ADTC's staff is housed in rooms on each floor, providing campers with 24-hour supervision & support.
Follow Our IL Dance Camp on Instagram!
Our handle is @danceadtc. Use the hashtag #adtclakeforest for a REAL behind-the-scenes look at life at our IL dance camp!

Awesome Activities at our IL Dance Camp
At ADTC's IL dance camp you can enjoy
awesome activities & extras like swimming, trampoline house,
paddle boats, Six Flags Great America, laser tag & more!
Just Some of Our Amazing Lake Forest, IL Dance Camp Staff
Inspiring IL Dance Camp Testimonials from Our Parent-Camper Surveys
We invite you to read the ADTC IL dance camp testimonials below (submitted by parents through our post-camp survey). Most testimonials below include an email for the alumni parent at the end of their review - please feel free to contact parents for more feedback about their ADTC experience.
★★★★★

based on

13

reviews
Overall rating:
6th Year! 1st as CIT!!
★★★★★
"
This was my daughter's sixth year at ADTC and first at the Wisconsin location and first as a CIT. As always, she had a wonderful experience with the counselors and with her fellow campers. The dance program at the end of the week was outstanding and showcased all they had learned during the camp. As a parent, I appreciate the great communication with the ADTC counselors and staff. They are always able to answer all of my questions and assist with any special requests/situations we've had over the years. I also appreciate that the campers unplug from personal electronics and social media during the week so they can focus on personal interactions. Once again, ADTC exceeded our expectations. Can't wait till next year!
"
- Cheri W., Poplar Grove, IL
Perfect place for fun!
★★★★★
"
My daughter has been going to ADTC camp for the past 5 years. She has had an amazing time as a camper and this year she will be going as a counselor in training . The camp's ground is beautiful and the counselors are attentive, fun, and amazing dancers:) it is the perfect place for fun, engaging, and at the same time helps all dancers at all levels to get better as dancers!! Am amazing camp , highly recommended !!!! nehamamorton5@yahoo.com
"
- Nehama M., Evanston, IL
Amazing memories & new friends
★★★★★
"
My daughter enjoyed the ADTC dance camp in Lake Forest, IL so much last year that she is returning again this year and brining a friend! The entire week of dance was filled with great instruction, support and encouragement from all staff. The outings and special events filled the week with amazing memories and new friends. I highly recommend this program which has camps all over the country! aimeewelu@comcast.net
"
4th Year!
★★★★★
"
This will be my daughters 4th year at ADTC. Every year has been better than the one before. The staff is wonderful. They are knowledgeable, wonderful dancers and teachers, fun, organized and make the time fly! The performances at the end of the week look so professional. It is amazing that they can teach so many dances with girls at every level and make the show flow flawlessly. Thank you ADTC for the past 3 years. Julia is looking forward to her 4th summer. caroline.martorano@hotmail.com
"
- Caroline M., Vernon Hills, IL
A great camp!
★★★★★
"
My daughter had a wonderful experience at camp. She was able to dance her heart out, while still being to participate in activities that you would see in a traditional sleep away camp. The counselors were encouraging and made challenging, beautiful routines. Definitely a great camp! cnmartinil@yahoo.com
"
- Christopher M., Hinsdale, IL
Dance routines were amazing!
★★★★★
"
For her first time at away camp she did wonderfully. I was so impressed with how much they learned in one week and the dance routines were amazing. jhlawrence@comcast.net
"
- Jennifer L., Northbrook, IL
Wonderful 3 summers!
★★★★★
"
My daughter has had a wonderful experience at ADTC the past 3 years. She's felt cared for, loves the dancing, and started to make new friends that she is continuing to communicate with post camp. She's already signed up for her 4th year. jkushnir@yahoo.com
"
Still flying high!
★★★★★
"
My daughter is still flying high from her awesome experience at dance camp. Thank you to the whole ADTC team for making her experience so fantastic. The staff was exceptional!!!! She has decided to take hip hop lessons as a result of dance camp. She met wonderful people and made new friends that sent her confidence level sky rocketing. sandywildenborg@tdstelecom.com 0
"
Energy is terrific!
★★★★★
"
ADTC was the first overnight camp experience for my daughter...and she beyond loved it and has returned. The friendships are fostered and forged quickly and there is a safe environment which balances independence with appropriate supervision. And the dance instruction and energy are terrific! dmacknin@alperservices.com
"
- David M., Highland Park, IL
You all ROCK!
★★★★★
"
This was a GREAT experience for both my daughter and myself. Sometimes it's hard to let go of control and let someone else care for your daughter, but I was so amazed at all the ladies and how they welcomed my daughter and made her feel comfortable. This helped to ease my mind. She has been missing camp and all the friends she made. She cannot wait until next year. The Friday Night program was awesome and it shows how much hard work all the teachers and counselors put into this week. My daughter talked about camp all the way home (2 hours). I am very happy with this experience for her and will definitely sign her up for next year. Thanks to everyone for all that they did to make this experience memorable. You all ROCK! ljterryrn@gmail.com
"
5 years so far!
★★★★★
"
Every year she wants to come back. 5 years in a row so far! joanne@jtonge.com
"
- Joanne H., Libertyville, IL
Highlight of summer!
★★★★★
"
My 11 year old daughter went to camp in Lake Forest, Il. She loved it. I felt fully informed in the time leading up to camp (it was our first time) and Rachel had the time of her life. It was the highlight of her summer!
"
- Jackie K., St. Louis, MO
Loves all aspects of the camp
★★★★★
"
My daughter loves all aspects of the camp...she loves the variety, the instructors and all the other campers, the extra activities and the classes. She talked about her experience the whole way home after the Friday Night Show...she was so excited and asked if she could go for 2 weeks next year.
"
REGISTER NOW
Join Us by the beautiful Chicago, IL Lake Shore!
Make new friends, learn cool moves & have a BLAST with our top-notch dance staff this summer!
REGISTER NOW
WELCOME HOME!
To a friendly, spirited, inclusive community called ADTC.
We truly hope to have the honor and privilege of having you join our summer family.
If you'd like more information on ADTC, request a brochure below.