Colorado Dance Camp: ADTC ULTIMATE Rocky Mountains, CO
Welcome to ADTC's CO Dance Camp!
At our CO dance camp, you'll take 4 – 5 dance classes per-day, Mon through Fri. Classes are taught by our professional choreographers. The core dance disciplines you'll take are contemporary, hip hop and jazz (styles vary and may include Bwy or lyrical). Elective dance classes include ballet, tap & world dance.
No matter what your dance level or background, our CO dance camp curriculum is designed to challenge you. You'll be organized into groups by age & ability and get to perform in a big Friday Show.
A Dancer's Heart Sofia Wylie Dance - Jazz I ADTC DANCE CAMP
Cell Block Tango - Chicago Dance - Contemporary I ADTC DANCE CAMP
Men In Black - Will Smith Dance - Hip Hop I ADTC DANCE CAMP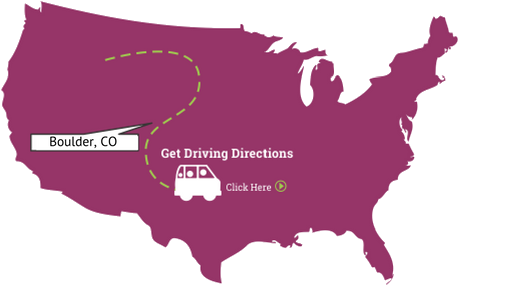 Life @ ADTC in Colorado
Our CO dance camp home is the University of Colorado Boulder, located just 45 minutes outside of Denver where the Rocky Mountains meet the Great Plains.
Boulder is surrounded by the Arapaho National Forest in a wide basin beneath Flagstaff Mountain just a few miles east of the continental divide. The Boulder Valley is only 25 miles northwest of the Denver airport.
At ADTC "ULTIMATE Rocky Mountains" in Colorado, campers stay in spacious double dorm rooms with shared bathrooms. Rooms & hallway blocks at our CO dance camp are organized by age and ADTC's staff is housed in rooms on each floor, providing campers with 24-hour supervision & support. CU Boulder offers everything you need to unwind between dancing and summer adventures: a swimming pool shaped like a Buffalo (!), laundry facilities, lots of on-campus activities, and a Dance Canteen for basic supplies, snacks, ADTC apparel and souvenirs.
Find Our CO Dance Camp on Instagram!
Our handle is @danceadtc. Use the hashtags #adtcboulder or #adtccolorado for a REAL behind-the-scenes look at life at our CO dance camp!

AWESOME ACTIVITIES AT OUR CO DANCE CAMP
At ADTC's ULTIMATE Rocky Mountains CO dance camp you can enjoy
awesome activities & extras like swimming, horseback riding,
kayaking, ropes course, bowling, ice skating, go-carts, escape room, girl's night out & more!
Just Some of Our Amazing Boulder CO Dance Camp Staff
Inspiring CO Dance Camp Testimonials from Our Parent-Camper Surveys
We invite you to read the ADTC CO dance camp testimonials below (submitted by parents through our post-camp survey). Most testimonials below include an email for the alumni parent at the end of their review (you may have to click "Read More" to see it) – please feel free to contact parents for more feedback about their ADTC experience.
5

out of

5

based on

11

reviews.
Overall rating:
REGISTER NOW
Join Us in the Magnificent Rocky Mountains Of Colorado!
Make new friends, learn cool moves & have a BLAST with our top-notch dance staff this summer!
REGISTER NOW