Happiness Lessons from Camp
And How To Be the Happiest Camper in Life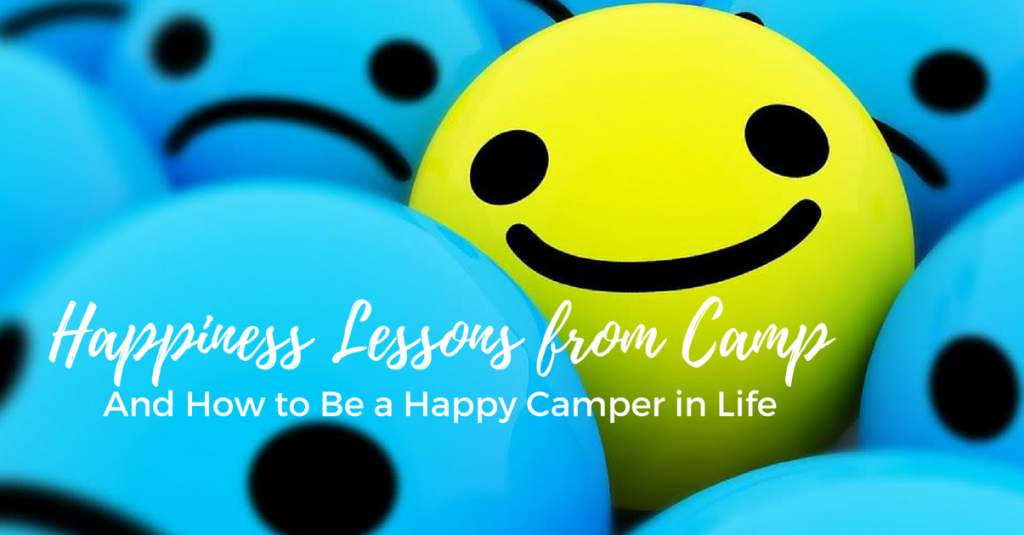 We believe that happiness is a skill and not an in-born personality trait. And unfortunately, it's not a skill that most kids get to focus on enough during the school year.
Parents - back when you were growing up, you may remember a world much more about rank, hierarchy & obedience, with an emphasis on results (achievements). Well, fast forward thirty years and your children are growing up in a world much more about feelings, questions & empathy...but with the same pressure to achieve.
Did you know that this pressure to achieve may be what is cutting your child off from the ability to BE happy? Indeed, when we focus on achievements, we will never be content.
There are so many happiness lessons from camp because camp can serve as a relief from some of this tension. Camp teaches skills to be content with whatever is going on for us, whether we like it or not. Kind of like yoga, camp is good for us.
And over 200 studies show that happiness needs to come first - it's not get this, that or the other to be happy. Happiness precedes success each and every time.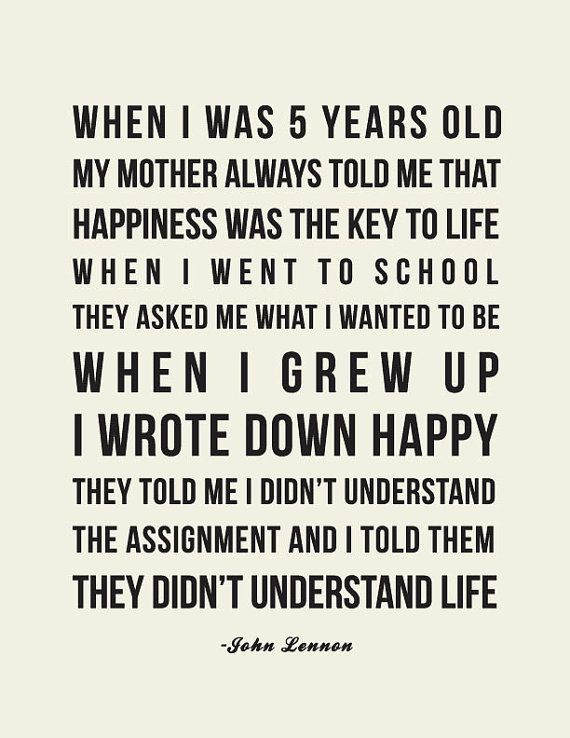 Four Happiness Lessons from Camp
1. Tap Into Your "Growth Mindset"
There are two powerful mindsets: "fixed" & "growth". Fixed mindset people believe success results from innate talent or ability, while growth mindset people believe success results just as much from hard work and practice - the emphasis is on the process.
And guess what? If you practice something really hard every day (like, say, dance), you WILL get better at it.
At ADTC, we strive to create a growth mindset by:
Praising campers and talking about their successes (& the successes of those around them) using growth mindset language.
Asking questions about their process (what their strategies were).
Creating a culture that really celebrates risk-taking. This generation is terrified to make mistakes - we counter this by creating a mini-culture that celebrates how "failure makes success".
2. Create Gratitude Routines & Rituals.
Our society lives in an abundance paradox: the abundance we're accustomed to leaves us more likely to feel disappointed when we don't get what we think we want.
Gratitude is the opposite of entitlement and can literally change the ways we've grown accustomed to thinking. Consciously & deliberately practicing gratitude - as we do routinely at ADTC dinners & team meetings - has been proven to increase overall happiness.
3. Create a Culture of Kindness.
At ADTC we ask that campers acknowledge one kind thing they did for someone and one kind thing someone did for them each day.
We also practice "Secret Angels" - kind of like "Secret Santas" where campers draw a name on the first night of camp (Sunday) and that's their "angel" for the week. Everyone participates, staff included!
Campers do kind things for the other camper they are assigned every day throughout their week with us. At the end of the week, everyone announces their secret angel (after the Friday Show).
Anytime you have downtime, you can put your energy into making something for your angel. Kindness is contagious AND it is an instant happiness booster.
4. Do things just for Fun.
A couple examples at ADTC are "Twin Tuesday" and "Wacky Wednesday" - campers should plan on these activities each week.
Twin Tuesday is a chance for team members to dress alike ALL DAY and earn points for their team. We do a Twin Tuesday fashion show before Dance Tech Night - all the twins (and sometimes Triplets) parade their costume and then perform a little dance or skit. Please plan to bring any matching outfits you may have (one for you and someone else).
Wacky Wednesday is just a wacky dress day with points going to the wackiest camper. Again, we do a fashion show and offer the chance to do a little dance or performance.
Campers can also perform wacky routines or group pieces. Please plan to bring the craziest, wackiest, wildest clothes you can find! Wigs and hats are most welcome!
For 9 more happiness lessons from camp, check out "The Value of Dance Camp - Is it Really Worth the Money?"
P.S. Early Bird Dance Camp Rates Through April 20th!
Studies show that a key to happiness is having something to look forward to...now you can brighten your daughter's school year as she gets excited for camp. This is your best summer rate. Hurry - ADTC Early Bird registration ends April 20, 2017!