North Carolina Dance Camp: ADTC ULTIMATE Smoky Mountains, NC
Welcome to ADTC's NC Dance Camp!
At our NC dance camp, you'll take 4 – 5 dance classes per-day, Mon through Fri. Classes are taught by our professional choreographers. The core dance disciplines you'll take are contemporary, hip hop and jazz (styles vary and may include Bwy or lyrical). Elective dance classes include ballet, tap & world dance.
No matter what your dance level or background, our NC dance camp curriculum is designed to challenge you. You'll be organized into groups by age & ability and get to perform in a big Friday Show.
Contemporary Dance Routine: "I Have Nothing" By Whitney Houston
Daylight - Taylor Swift Dance - Contemporary I ADTC DANCE CAMP
World Dance Dance Routine: "Waka Waka" by Shakira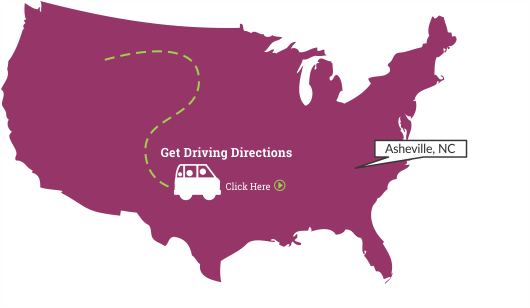 Life @ ADTC in North Carolina
Our NC dance camp home is Western Carolina University, located an hour west of Asheville in the Great Smoky Mountains of Western North Carolina. The Asheville area is a hub for a variety of tourist attractions and exciting outdoor adventures, while the city itself boasts an inviting downtown, a thriving arts community and an array of eclectic dining opportunities.
At WCU, each room houses two campers with a private bathroom. Room & hallway blocks at our NC dance camp are organized by age and ADTC's staff is housed in rooms on each floor, providing campers with 24-hour supervision & support.
The Western Carolina University campus provides everything you need to unwind between dancing and summer adventures: community lounges (for watching TV, doing arts & crafts and hanging out), laundry facilities, and a Dance Canteen for basic supplies, snacks, ADTC apparel and souvenirs.
Find Our NC Dance Camp on Instagram!
Our handle is @danceadtc. Use the hashtag #adtcasheville or #adtccullowhee for a REAL behind-the-scenes look at life at our NC dance camp!

AWESOME ACTIVITIES AT OUR NC DANCE CAMP
At ADTC's ULTIMATE Smoky Mountains, NC dance camp you can enjoy
awesome activities & extras like horseback riding, tubing, swimming,
rock wall climbing, bowling, girls' night out, trampolines, escape room & more!
Just Some of Our Amazing NC Dance Camp Staff
Inspiring NC Dance Camp Testimonials from Our Parent-Camper Surveys
We invite you to read the ADTC NC dance camp testimonials below (submitted by parents through our post-camp survey). Most testimonials below include an email for the alumni parent at the end of their review – please feel free to contact parents for more feedback about their ADTC experience.
Overall rating: 5 out of 5 based on 18 reviews.
Fun, Exciting & Energizing!
"My daughter LOVES everything about ADTC and I feel like she is well taken care of. This was her second summer at the NC location and this time she went for two weeks. She loves the camp and the staff! Three adjectives to describe ADTC are fun, exciting, and energizing (from daughter). carolepugh@gmail.com"
~ Carole P., Columbia, SC
Absolutely Amazing Camp!
"ADTC is an absolutely amazing camp. My daughter has been two years in a row. She has created memories and developed friendships that will last a lifetime. The environment is so supportive, and really allows for creativity, camaraderie, and adventure. The staff are amazing! She loved all of the dancing plus the extra activities. It is a beautiful part of the country. dlj0306@gmail.com"
~ Dianne J., Neptune Beach, FL
Above & Beyond!
"This was my daughter's third year at the North Carolina location. I am very pleased with the treatment I and my daughter have received with ADTC. They go above and beyond in all aspects of their service. My daughter was a CIT this year in North Carolina and she had a wonderful time. It helped her take responsibility and grow in maturity. bwdavis71@hotmail.com"
~ Wallene M., Mosheim, TN
Communication was A+
"My 9 year old daughter had a great time! Communication was A+ leading up to the camp. She was a little scared and cried. A lot!! But the staff was above amazing. I would recommend this came to everyone! Three adjectives I'd use to describe ADTC are challenging, fun and life changing. She can't wait to return next summer."
Perfect 1st Time Away!
"Overall excellent experience. All staff members were welcoming, friendly and helpful. The campers were all nice too. This was my daughter's first time at an away camp and it was perfect!"
~ Michele K., Norcross, GA
Daughter LOVES ADTC
"My daughter absolutely LOVES ADTC. She is a beginner dancer and feels comfortable spending 2 weeks with more experienced peers. She gains independence and her confidence level rises 2 fold when she is at ADTC camp. This will be my daughter's third summer at the NC location. The counselors and teachers are encouraging, loving and fun. dtray204@yahoo.com"
~ Denise T., Fletcher, NC
Really Enjoyed It!
"My daughter really enjoyed it. She attended the NC location for two weeks and the classes were fun, challenging and varied. Plus she enjoyed the other activities too. The counselors did a great job both teaching and caring for her. pbcala@gmail.com"
~ Paula C., North Carolina
First Camp Experience
"This was my daughter's first camp experience ever and so I started with a lot of hesitation. The camp was recommended by my daughter's friend and her mother. Wonderful all around experience from the dancing to all the additional activities and team building – she absolutely loved it. She made new friends and loved her dance instructors. Very impressed with communication and connection with photos from daily activities. Seeing her smiling and happy self gave

Read More

me comfort. She is ready to go back next year. Thank you to everyone that made her experience so memorable. krfranklin@suddenlink.net"
~ Karen F., Greenville, NC
Already Planning 3rd Year!
"We're already planning my daughter's 3rd year at ADTC next summer! Amazing instructors, great setting and lots of fun with friends, dancing, which she loves!!! A fantastic experience – love that the instructors were the mostly the same too! Great group of young ladies! Joell0621@yahoo.com"
~ Joell S., Charlotte, NC
So Friendly! Great Time!!
"Communication was excellent. Instructors/counselors were so friendly. My daughter said she learned a lot while she was there and had a great time. matzel.amie@gmail.com"
Loved every minute!
"My daughter loved every minute of her time at ADTC! She loved all of the girls and how everyone was encouraging and got along. She loved the activities they would do together when they were not dancing. The dancing was fantastic and she learned so much. The instructors were fabulous. The campus is gorgeous and very clean. Nikkijensen2004@gmail.com"
~ Nikki J., Kitty Hawk, NC
My Daughter Loves This Camp
"My daughter loves this camp and for two years has come home full of excitement about dance and new friendships. Three adjectives I'd use to describe ADTC are fun, challenging & supportive. lsmith@explorecharleston.com"
~ Laurie S., Charleston, SC
LOVED!
"My daughter LOVED attending the camp. She made new friends, learned new dances, and more importantly, gained confidence. This was a truly positive, enjoyable experience for my daughter. clfranck1@gmail.com"
~ CariLea F., Marietta, GA
Joy was evident.
"Thank you for a week my 14 year daughter loved! Joy was evident when we came for the performance at the end of the week – smiles all around. beckytolme@gmail.com"
~ Becky W., Chattanooga, TN
Sparked her love for dance
"My daughter attended ADTC last summer in NC and loved it! She loved the counselors, classes and activities. This summer camp experience really sparked her love for dance and she has been dancing ever since. My daughter is already signed to go back to camp this summer. She can't wait! Knewcomm@aol.com"
Two awesome summers!
"My daughter has had two wonderful summers with ADTC in North Carolina! lmcforrest@hotmail.com"
~ Michelle F., Cincinnati, OH
Far exceeded expectations
"From our first contact with ADTC to the middle of the 2nd session, the staff was empathetic, communicative, supportive and flexible. We faced a few challenges to enrollment – financial and emotional (our daughter's previous sleepaway camp experience was a disaster) – and ADTC staff were flexible and responsive, even over the course of an everlasting game of phone tag. I think for any parent who gives his or her child to someone else to care for, the most critical tool

Read More

to a successful experience is communication. I heard from the camp director regularly, and even a few extra times given our daughter's need for additional support. The camp director listened and extended considerable effort to accommodate our daughter and help to ensure her experience was robust and memorable. But the most telling and indicative sign of our fabulous camp experience was our daughter's immediate commitment to return the following summer. I know that every dancer at both sessions with her shared her positive experience, and it was very special to see girls who didn't know each other create such a strong bond over shared passions. This was a result of the skilled and talented staff who touched the girls every day. Kudos to everyone at ADTC. They far exceeded the expectations we had. marlo.wilcox1@gmail.com"
Impeccable.
"The communication and customer service is impeccable, professional and very friendly. My daughter LOVED the staff and her new friends. (She went alone and made friends there.) The values that ADTC seems to embrace are the same ones we adhere to in my family — caring, integrity, compassion, fun. We would definitely recommend it to our friends!"
REGISTER NOW
Join Us in the Picturesque Mountains of Western North Carolina!
Make new friends, learn cool moves & have a BLAST with our top-notch dance staff this summer!
REGISTER NOW