Free Online Dance Classes ~
ADTC's Free To Dance!
Welcome to ADTC's free online dance classes. We're so excited to have you join us for our 19th year of dance, adventure, new friends & fun… and our first year offering free online dance classes!
Life changed for all of us in 2020. Education & the activities we love are changing. We're doing our best to "pivot" and offer the best possible virtual dance experience. Our first objective is to make dance more accessible with free online dance classes.
ADTC is offering free online dance classes LIVE every month with our "Free To Dance" Weekend Zoom Intensives. Why not join a live dance class with our world-class dance teachers?! Learn cool moves and have a BLAST while we're social distancing.
Ballet Dance Class - "I Put a Spell On You" By Screamin' J Hawkins

FREE Weekend Dance Intensives ~ Free To Dance Virtual Dance Classes
Join us for a FREE weekend of virtual dance classes! Attend one or all zoom weekends (no limit). Each intensive takes place Sat & Sun (with live instruction from 2-5pm EST each day). Dancers learn 2-3 performance combinations in the style of the weekend and are emailed our Virtual Show video on Monday night (by 8pm EST).
FREE Valentine's Jazz Intensive
FREE March Hip hop Intensive
FREE April Contemporary Intensive
Sat, Feb 12 & Sun, Feb 13: 2-5pm EST/day
Mon, Feb 14: 8pm EST SHOW*
Sat, Mar 12 & Sun, Mar 13: 2-5pm EST/day
Mon, Mar 14: 8pm EST SHOW*
Sat, Apr 9 & Sun, Apr 10: 2-5pm EST/day
Mon, Apr 11: 8pm EST SHOW*
FREE Valentine's Jazz Intensive
Sat, 2/12 & Sun, 2/13
2-5pm EST
Mon, 2/14
8pm EST SHOW*
FREE March Hip Hop Intensive
Sat, 3/12 & Sun, 3/13
2-5pm EST
Mon, 3/14
8pm EST SHOW*
FREE April Contemp Intensive
Sat, 4/9 & Sun, 4/10
2-5pm EST
Mon, 4/11
8pm EST SHOW*
* Show is optional, but participation encouraged! We create a video of group performances & solos & email the link to all dancers/parents.
Free Online Dance Classes from our "Free To Dance Friday" Series
Free Online Dance Classes ~ Download Our Free To Dance Calendars
There's a lot of dance (and a lot more than dance!) happening at ADTC! Each month, our dance community comes together around a theme. This theme inspires questions and guides intention in our lives, as dancers & people. Our mission is to empower girls to move to love all year long.
To support our exploration of the month's theme, we release free online dance classes every "Move To Love" Monday. One on-demand tutorial is absolutely FREE, while the other two dance classes are available to DanceADTC TV members only. The tutorials are varying levels and each feature fresh choreography.
Click a monthly calendar below to download your free online dance classes, included with your 15 free dance tutorials!
Let's Be FEARLESS this month.
"I learned that courage was not the absence of fear, but the triumph over it… the brave man is not he who does not feel afraid, but he who conquers that fear." ~ Nelson Mandela
Our calendar of free online dance classes this month focuses on being fearless. We all have fear – it's an emotion that's as normal as breathing. The problem is that most of us cling to our fears and cannot move forward in our lives with necessary change. Just like we cannot escape emotions like happiness, sadness and anger, there's no absence of fear – there is only the conquest of it.
Let's work to conquer our fear. Fear arises when we're dealing with something we truly care about. Overcoming fear requires a growth mindset – an attitude that we can grow and change if we choose. First, we need to recognize that fear is a belief, not a reality. It's that voice in our head that's saying, "No, I'm not good enough! No, I won't succeed! No, what will others think of me?"
When we think these thoughts enough, they seep into our subconscious and become our identity. This month let's make the first move towards conquering our fear by befriending it instead of making it our enemy.  After we take a small act of courage in the direction of our fear (by embracing it), then we can take another…and another.
Most Recent Free Online Dance Classes From Our Monthly Calendar
DanceADTC TV – Dance Videos Plans & Pricing
Join the world-class dance teachers & choreographers from ADTC's camps at DanceADTC TV – for just $19.99 a month or $199.99 a year, you'll get access to our growing library of dance videos, tutorials & courses to help you stay inspired & connected all year. Try FREE for 7 days!

GROW AS A DANCER AND A PERSON ON YOUR OWN UNIQUE JOURNEY 
With ADTC's free online dance classes, you're invited to explore a theme more deeply each month through journaling & self-growth exercises. Topics are selected & facilitated by ADTC staff who are trained to empower girls to move to love… they just happen to be some of America's greatest dance teachers, too.
Just Some of Our Amazing Virtual Dance Teachers & Choreographers
Get inspired by awesome instructors from dance camp! We retain our finest staff from our nationwide programs to teach online year-round.
More About Our Dance Camp Mission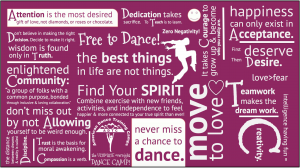 American Dance Training Camps is a company inspired by and created for strong girls. Doing what we love enables us to embody, model & teach our sixteen character values, or "movement manifesto."
The ADTC Movement Manifesto is one way we promote our values within our dance camp community. It is an ever-evolving collection of bold thoughts that allow for some real conversations to take place at camp and throughout the year.