Dance Camp Instructors (Our "Superwomen")
ADTC Dance Camp Instructors are Superwomen!
Our dance camp instructors are members of some of the best national and international dance studios and performance groups. They are Broadway and MTV performers, finalists from your favorite TV shows, collegiate dance team competitors and even Radio City Rockettes! Many of our dance camp instructors return year after year. Our camper-to-counselor ratio is 7:1.
It takes a lot of enthusiastic, dedicated people to create American Dance Training Camps around the country. Each year ADTC dance camp instructors (new and returning) undergo a rigorous hiring application, interviews, employment verification, criminal background check, CPR & first aid certification, physical exam, health screening, skills verification, and a multi-day pre-camp staff training.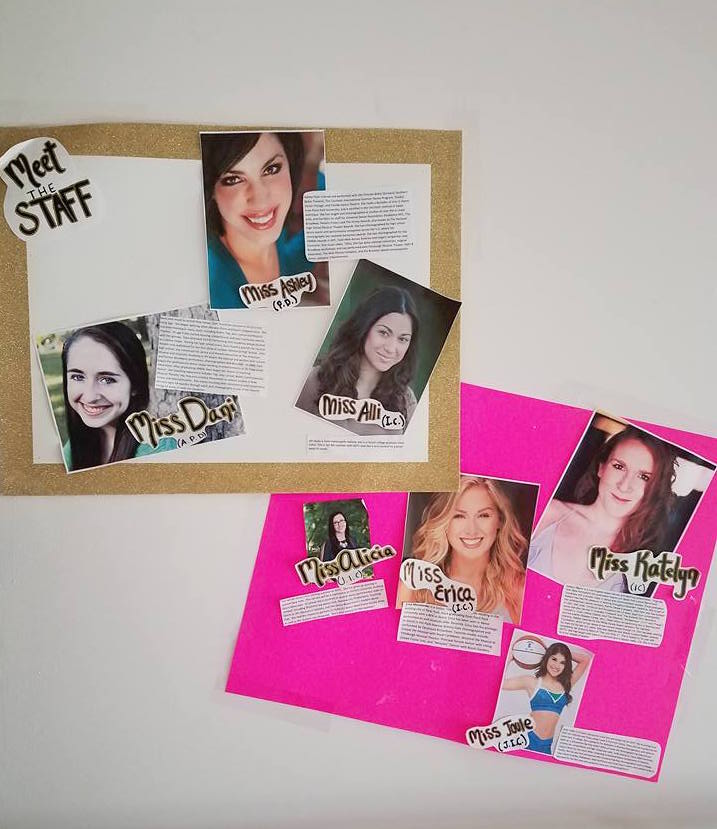 And it works! You couldn't ask for more interesting, sensitive and enjoyable dance camp instructors.
Our Chief Experience Officers (CEOs) understand that when they become an ADTC counselor, they accept one of the greatest responsibilities there is in life - to be entrusted with the health, well-being and education of young girls. Their role is complex: teacher, friend, disciplinarian, mentor, dance instructor and protector to each of you, sometimes all at once! The living group is a family and our dance camp is a community.
Parents' willingness to place their daughters in the care of ADTC is an expression of trust and our dance camp instructors understand and accept this very important responsibility.
In order to incorporate ADTC's philosophy and objectives into each camper's experience, our dance camp instructors accept you as you are and recognize your worth as an individual. The measure of the success of our dance camp program is not in teaching dance alone, but in how we positively affect your life.
Being a sensitive, effective counselor is more an art than science. Our dance camp instructors approach their jobs with love, a firm sense of responsibility, a willingness to work hard and a commitment that allows them to accept nothing but the best from themselves.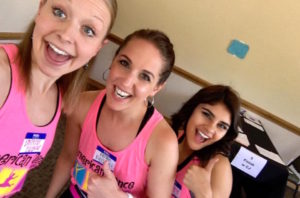 Superwomen Staff
Our Staff = Our Success
It takes a lot of enthusiastic, dedicated superwomen to run ADTC dance camps nationwide!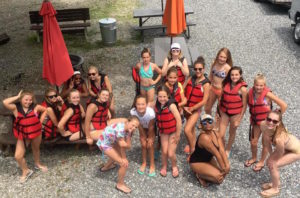 Awesome Activities
More Than Dance!
At ADTC, you can enjoy awesome activities & extras - come have some authentic fun!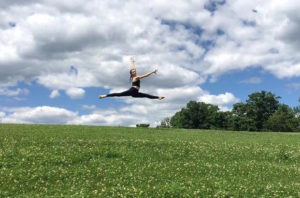 Beautiful Locations
Leap Back to Nature!
At ADTC, mountains, forests and lakes will surround you. Breathe fresh air & raise serotonin!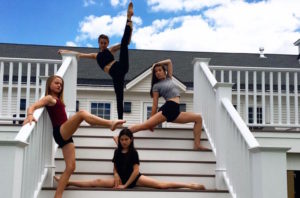 Dance All Day
Love Every Moment!
Imagine getting to wake up and do what you love most every day...dance!
WELCOME HOME!
To a friendly, spirited, inclusive community called ADTC.
We truly hope to have the honor and privilege of having you join our summer family.
If you'd like more information on ADTC, request a brochure below.