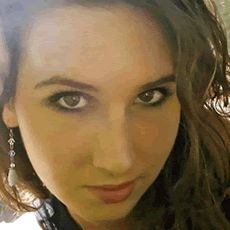 Whitney Hinson is a North Carolina native where she began her dance training at the age of six in Monroe, NC. She graduated Cum Laude from Western Carolina University with a B.S. in Psychology and a Minor in Dance.
While at WCU, she received a grant from the Honors College, which allowed her to take her piece, "Impetus," and dancers to the American College Dance Festival. She also served as the assistant director for the spring dance concert where her duties included, but were not limited to, the organization of rehearsal schedules/space, collaboration with the Publicity and Film departments for posters and movie trailers to promote the concert, maintenance of choreography in the absence of professors, costuming, presenting her own piece on the main stage, as well as performing.
Whitney began teaching as a Junior in high school at her home dance studio, and has taught children ranging from three to eighteen years of age as well as her peers and adults; beginning to advanced levels. Her teaching credits include: Carolina Dance Company, Forest Hills High School Colorguard, Providence High School Colorguard, Girl Scout University, and ST-ARTS at Winthrop University in Rock Hill, SC.
Currently she can be found at Fascinating Rhythm Studios in York, SC where she teaches ballet technique and choreographs competitive routines in tap, jazz, lyrical, and contemporary. She recently received a Top Teacher Award for Junior Duets/Trios from Star Systems Talent Competition.
Want to Work With Our Amazing Dance Choreographers?
Whether you're a dancer or teacher, we know it's not easy to stay creatively inspired when it comes to dance routines. Our 1,000 dances + digital video library and amazing network of choreographers can keep you motivated & moving all year long!
Digital Dance Library
Instantly access 1,000 + dances in our video dance library! Get inspired with song & show theme ideas and award-winning choreography from 13 + years of ADTC dance camps!  MORE INFO >>
GET MY VIDEOS!
Custom Dance Choreography
Now you can purchase custom dance choreography from the ADTC Choreographer of your choice, delivered via private video. Get a dance routine you love, or your money back!  MORE INFO >>
GET MY CHOREO!
Hometown Dance Camps
Choreograph your very own workshop, made to measure, with our amazing dance staff. Hometown dance camps can be one day or two weeks, 10 dancers to more than 200!  MORE INFO >>
GET MY CAMP!