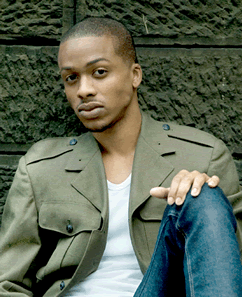 Carl Lation was born and raised in New Orleans, LA. He  began his dance studies at the age of 15 at NOCCA (New Orleans Center for Creative Arts), where he studied all styles of dance (ballet, modern, jazz, hip hop, and tap).
After graduating from high school, Lation moved to New York City to continue his studies on a full scholarship to the Juilliard School.
Lation is currently performing and choreographing around the world. He has performed in City Center's version of " The Wiz the Musical" featuring Ashanti and was Reggie in San Francisco musical "Lost." He also performed with Japanese artist Yosko in Tokyo, Japan. In fall of 2009 he choreographed his first Tollywood movie which opened in Feb 2010, and he also choreographed his first all female cast Cabaret show in NYC.
Carl Lation has worked at American Dance Training Camps ULTIMATE Green Mountains dance camp in Stratton, Vermont, teaching jazz, contemporary & modern dance.
Watch Carl Lation Dance Videos
Want to Work With Our Amazing Dance Choreographers?
Whether you're a dancer or teacher, we know it's not easy to stay creatively inspired when it comes to dance routines. Our 1,000 dances + digital video library and amazing network of choreographers can keep you motivated & moving all year long!
Digital Dance Library
Instantly access 1,000 + dances in our video dance library! Get inspired with song & show theme ideas and award-winning choreography from 13 + years of ADTC dance camps!  MORE INFO >>
GET MY VIDEOS!
Custom Dance Choreography
Now you can purchase custom dance choreography from the ADTC Choreographer of your choice, delivered via private video. Get a dance routine you love, or your money back!  MORE INFO >>
GET MY CHOREO!
Hometown Dance Camps
Choreograph your very own workshop, made to measure, with our amazing dance staff. Hometown dance camps can be one day or two weeks, 10 dancers to more than 200!  MORE INFO >>
GET MY CAMP!