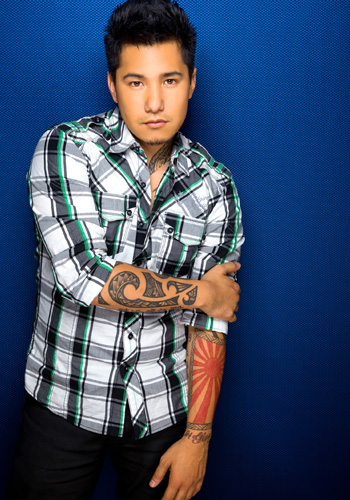 TOKYO has a very unique induction into dance as he was not introduced to dance until he was a Senior in high school. Tokyo grew up in the martial arts and began training at age 5. By the age of 15 he attained several black belts in various arts in addition to training in Wrestling, Muay Thai, Boxing and MMA (Cage Fighting).
At age 17, after a promising undefeated amateur record, just a few months shy of making a professional career out of MMA (mixed martial arts/cage fighting), TOKYO discovered dance and his life changed drastically. Since leaving the fighting world and entering the dance world, TOKYO has been fortunate enough to have done master classes and choreography in the US, Canada, Australia, Central America, France, Poland, Ukraine and UK for many studios, companies, colleges, casinos and Cirque Du Soleil.
TOKYO choreographed the largest musical production in France's history, Adam et Eve. In addition, during his time in France, TOKYO choreographed and directed several music videos and TV shows.
TOKYO recently choreographed several pieces for SYTYCD-Ukraine. Due to TOKYO's background in martial arts, his approach to dance movement, philosophy and teaching is very unique and has been received and loved by many.
TOKYO is currently on faculty at the world renowned professional dance studio Millennium Dance Complex as well as guest faculty with EDGE, Broadway Dance Center and Perridance. He is extremely excited to give back to those that have given so much to him, through the art of dance!
Want to Work With Our Amazing Dance Choreographers?
Whether you're a dancer or teacher, we know it's not easy to stay creatively inspired when it comes to dance routines. Our 1,000 dances + digital video library and amazing network of choreographers can keep you motivated & moving all year long!
Digital Dance Library
Instantly access 1,000 + dances in our video dance library! Get inspired with song & show theme ideas and award-winning choreography from 13 + years of ADTC dance camps!  MORE INFO >>
GET MY VIDEOS!
Custom Dance Choreography
Now you can purchase custom dance choreography from the ADTC Choreographer of your choice, delivered via private video. Get a dance routine you love, or your money back!  MORE INFO >>
GET MY CHOREO!
Hometown Dance Camps
Choreograph your very own workshop, made to measure, with our amazing dance staff. Hometown dance camps can be one day or two weeks, 10 dancers to more than 200!  MORE INFO >>
GET MY CAMP!