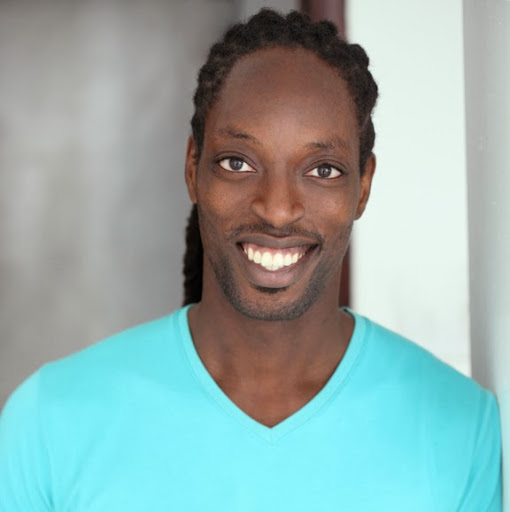 Kambi Gathesha is a versatile New York-based dancer, choreographer, actor, and teacher. He began working as an Instructor-Counselor & Dance Choreographer at American Dance Training Camps in the summer of 2006.
Kambi Gathesha spent his early life in Kenya and the Middle East before settling In Maryland with his family. Upon graduating from high school, he enrolled at the world renowned Juilliard School.
At Juilliard, Kambi honed his acting and dance skills while simultaneously beginning his career. He appeared in guest spots for MTV alongside Pharrel Williams of the Neptunes and guest starred on Television shows like Sabrina, the Teenage witch.
Kambi soon discovered New York's hip-hop dance community. He went on to meet, befriend, and study with some of the creators and innovators of hip-hop dance and freestyle like Jazzy J, Brian "Footwork" Green, and, his mentor, Chris "lil Shaik" Matthis. His prior training in various West African-based dance forms, Afro-Caribbean dance, modern, and jazz, coupled with his training in freestyle dance enabled him to develop a seamless fusion-based dance technique.
As a dancer, Kambi Gathesha has performed alongside Beyonce, Usher, Missy Elliot, and Rain. He has performed with Naganuma Contemporary dance, Hydroflo, INK West African Dance Company, and has guest performed with David Parker's the Bang Group at Dance Theater Workshop(New York Live Arts).
His dance choreography has appeared at Cool New York, White Wave Dance Festival, Battery Park Downtown Dance Festival, Barnard College, and has been hailed by the New York Times as "compelling".
Kambi continues to teach, perform, and choreograph nationally and, he recently graduated from Columbia University in New York.
Kambi's dance classes expose dancers to the culture and history of hip-hop dance. Kambi teaches students the foundations of the dance and the original club-oriented party steps that defined the art form. In addition, dancers learn how hip-hop has evolved over time and what it looks like today, acquiring their own "style" within the dance.
Watch Kambi Gathesha Dance Videos
Want to Work With Our Amazing Dance Choreographers?
Whether you're a dancer or teacher, we know it's not easy to stay creatively inspired when it comes to dance routines. Our 1,000 dances + digital video library and amazing network of choreographers can keep you motivated & moving all year long!
Digital Dance Library
Instantly access 1,000 + dances in our video dance library! Get inspired with song & show theme ideas and award-winning choreography from 13 + years of ADTC dance camps!  MORE INFO >>
GET MY VIDEOS!
Custom Dance Choreography
Now you can purchase custom dance choreography from the ADTC Choreographer of your choice, delivered via private video. Get a dance routine you love, or your money back!  MORE INFO >>
GET MY CHOREO!
Hometown Dance Camps
Choreograph your very own workshop, made to measure, with our amazing dance staff. Hometown dance camps can be one day or two weeks, 10 dancers to more than 200!  MORE INFO >>
GET MY CAMP!