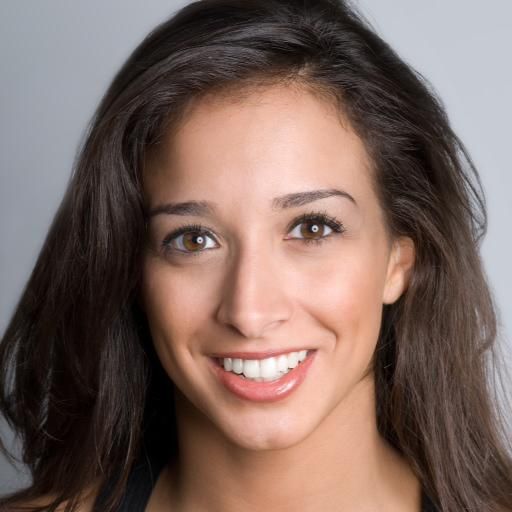 A commercial, theatrical and concert dancer, Adriana Falcon was one of twelve chosen to join the cast of Bravo's hit series "Step It Up & Dance!" She performed original choreography from Michael Jackson's "Thriller" on the Today Show and at the Tribeca Film Festival.
Adriana performed several roles in Peter Pan, The King and I, Anything Goes, and was a dancer in the opening ceremonies for the U.S. Open and Spain's Le Cirque- The Company. Adriana has also been featured in Shaun T's fitness series "Insanity", was both dancer and actor in the independent film The Video Guys and choreographed for the independent film The Book of Me. She has performed with music legend Manheim Steamroller and Comedy Central's Zachary Galifianakis.
As a member of LiNK!-the Movement, under Artistic Director Ginger Cox, Adriana has performed in the International Dance Festival in NYC, Built on Stilts in Martha's Vineyard, Waxworks, SoNo Arts Celebration in Connecticut, Dancer's Responding to Aids Concert, and several other festivals throughout NYC.
Adriana has judged numerous dance competitions and conventions including Broadway Dance Center's Summer Intensives and The Dance Championships in Buffalo, New York. Adriana currently teaches in New York, Massachusetts, and New Mexico!
Want to Work With Our Amazing Dance Choreographers?
Whether you're a dancer or teacher, we know it's not easy to stay creatively inspired when it comes to dance routines. Our 1,000 dances + digital video library and amazing network of choreographers can keep you motivated & moving all year long!
Digital Dance Library
Instantly access 1,000 + dances in our video dance library! Get inspired with song & show theme ideas and award-winning choreography from 13 + years of ADTC dance camps!  MORE INFO >>
GET MY VIDEOS!
Custom Dance Choreography
Now you can purchase custom dance choreography from the ADTC Choreographer of your choice, delivered via private video. Get a dance routine you love, or your money back!  MORE INFO >>
GET MY CHOREO!
Hometown Dance Camps
Choreograph your very own workshop, made to measure, with our amazing dance staff. Hometown dance camps can be one day or two weeks, 10 dancers to more than 200!  MORE INFO >>
GET MY CAMP!