Prepare Your Daughter for Summer Dance Camps - 15 Success Secrets!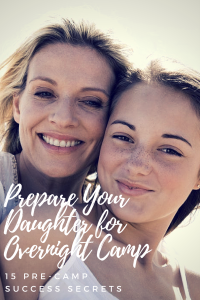 Did you know that 70% of homesickness starts before the camper even leaves home? 
Help prepare your daughter for camp so she can have the most fun...and the least homesickness...this summer!
Dear Parents,
WELCOME to our friendly, spirited, inclusive community! We are looking forward to your arrival this summer and want to help you prepare your daughter for camp.
This summer, just like the past 13 summers, we will aim to provide your daughter with a multitude of fun and enriching experiences that she will treasure for a lifetime.
We offer girls an opportunity to grow up a little, develop new social skills, get creative, make her own decisions, and best of all, "let go" and dance! We hope your daughter will leave camp with a new level of confidence in her own abilities and filled with memories that will last a lifetime.
We recognize that although your daughter is the one coming to camp, this is also a big deal for you as a parent.
Here's How To Prepare Your Daughter For Camp - 15 Pre-Camp Success Secrets
1. Let Your Daughter Know How Excited You Are That She is Going to ADTC!

Look over the Parent-Camper Handbook together. Learn about and become familiar with camp policies and schedules.

2. If Your Daughter Hasn't Had Much Experience Sleeping Away From Home, Set Up Some Practice Times.
You might send her on more sleepovers or have her spend the weekend at a relative's house (with no phone calls). If this will be your daughter's first overnight camp experience, try signing her up for a day camp program at home before coming to ADTC.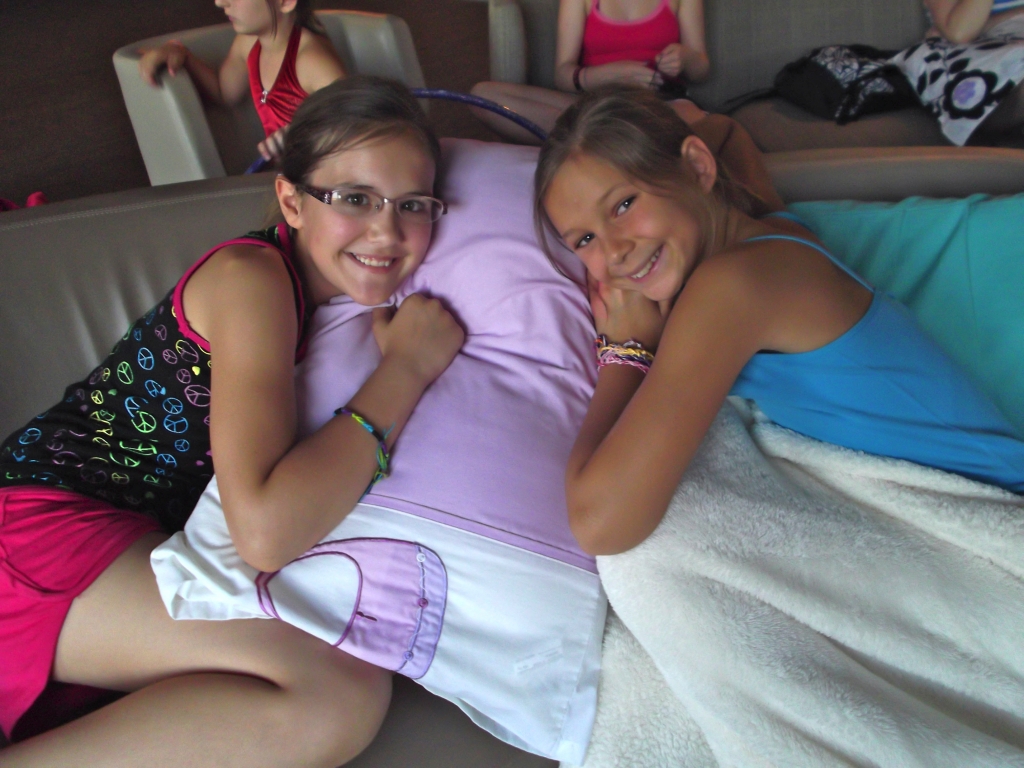 3. If Your Daughter is Nervous About Coming to Camp, Begin Preparing Her Emotionally for the Separation from Home as Early as Possible. 
Tell her it is okay to miss home and to miss her family when she is away at camp. Acknowledging and talking about negative feelings is FAR more helpful than telling her "you don't need to feel that way" or otherwise dismissing or glossing over a problem. Reassure her that you know that she will do great and that all of the other girls feel the same way, even the campers who have been to ADTC for many years get a little anxious on check-in day. Advise her to be friendly and open to trying new things.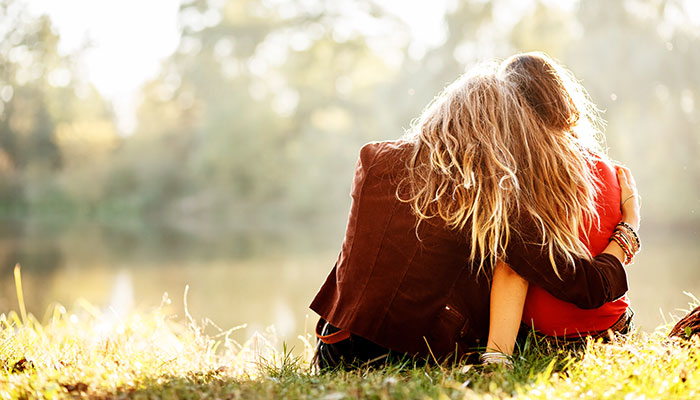 4. Make Sure She Knows That Everyone at Home Wants Her to Have a Wonderful Time.
Avoid comments like, "You will have fun, but I am going to miss you so much" or "I don't know what I'll do without you!" Negative and/or ambivalent statements will be interpreted by your camper as a reason to be worried. You want her to be excited instead of worrying about how much the family misses her.
5. Reassure Her Homesickness is normal. It is part of growing up and leaving home.
Speak openly about it and your daughter will experience these feelings with less anxiety and more understanding. Our staff is trained to help campers through these ups and downs.
6. Share Your Own Anxiety About Your Daughter Going to Overnight Camp.
But ONLY with other adults and NEVER with your camper or even with your other children.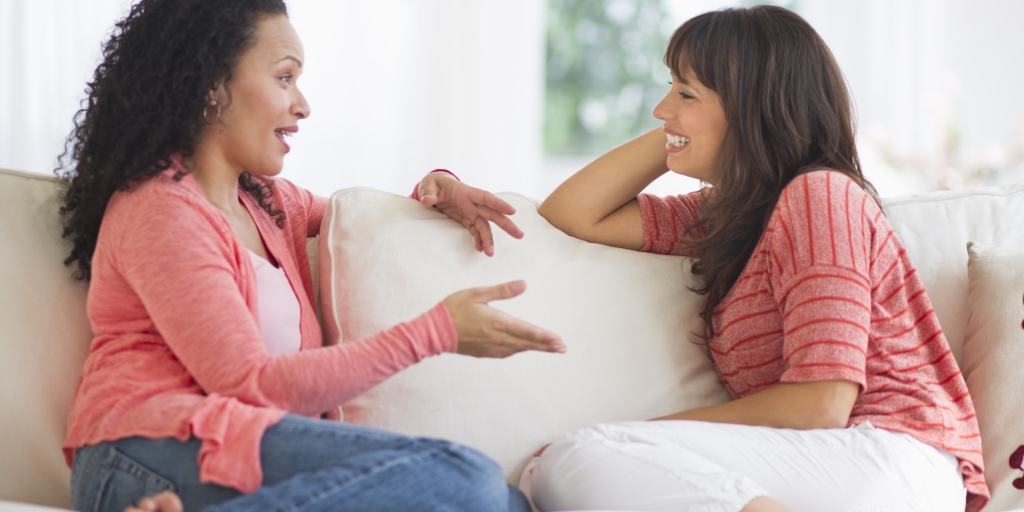 7. Stay Away from Making Early "Pick-Up Deals" With Your Camper.
One of the worst things you can tell your daughter is, "If you don't like camp, then I'll come get you." This type of statement puts a big weight on a child's shoulders and typically sets her up for failure. She will be so preoccupied and overwhelmed with deciding whether or not to go home that she will never fully embrace camp.
8. Discuss Communication at Camp.
ADTC allows campers to call home on Thursday each week at a time you schedule at check-in. Campers can make calls with their personal cell phone (checked-in with our office for safe keeping until call-home day) or with the camp phone. And practice letter writing at home - if you send your daughter to camp with envelopes/postcards that are already stamped & addressed, she's more likely to write to others and receive mail back in return!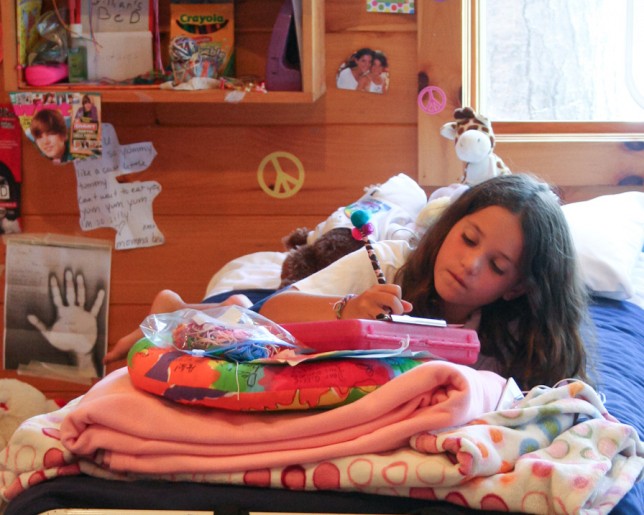 9. Sign Up for Bunk Notes (one way email and camp photo service)
If you send letters to your camper before her session begins, she'll have mail already waiting when she arrives at camp! More info about Bunk Notes can be found in our Parent-Camper Handbook. We also recommend using our partner, Sealed With A Kiss for care packages.
10. Communicate With the ADTC Office.
Let us know if there are special circumstances or considerations regarding your child's well being or behavior. Please be honest about any emotional or behavioral difficulties when completing your pre-camp online forms.
11. Listen To Your Daughter & Talk About Any Concerns.
As the first day of camp nears, some anxiety is natural and should be expected. But rather than acting on what you believe your daughter's feelings to be, ask open questions, like: "We've been busy packing. What are your thoughts about heading off to camp in a few days?" Communicate your confidence in her ability to handle being away from home, and remind her about "small victories" (successes she has experienced in other situations).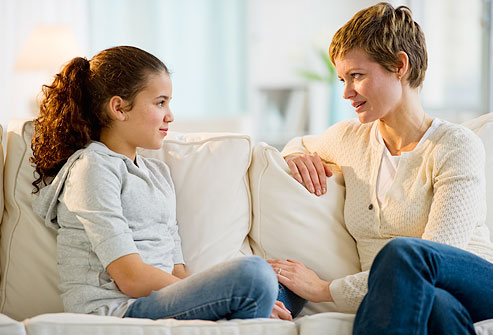 12. Problem Solve With Your Daughter By Using "What If" Scenarios.
Let your daughter prepare for unexpected events and brainstorm solutions to situations like, "What if you don't get along with another girl?" and "What if you don't feel well?"
13. Make Sure Your Camper Knows The "Chain of Command" at Camp.
At ADTC, campers should go to their Team Leaders first about any problems they may be experiencing in their adjustment to camp; next it's the Program Director. Assure your camper that ADTC staff is well-versed in handling homesickness and will support her with understanding and respect while engaging her in all of the exciting opportunities that ADTC has to offer.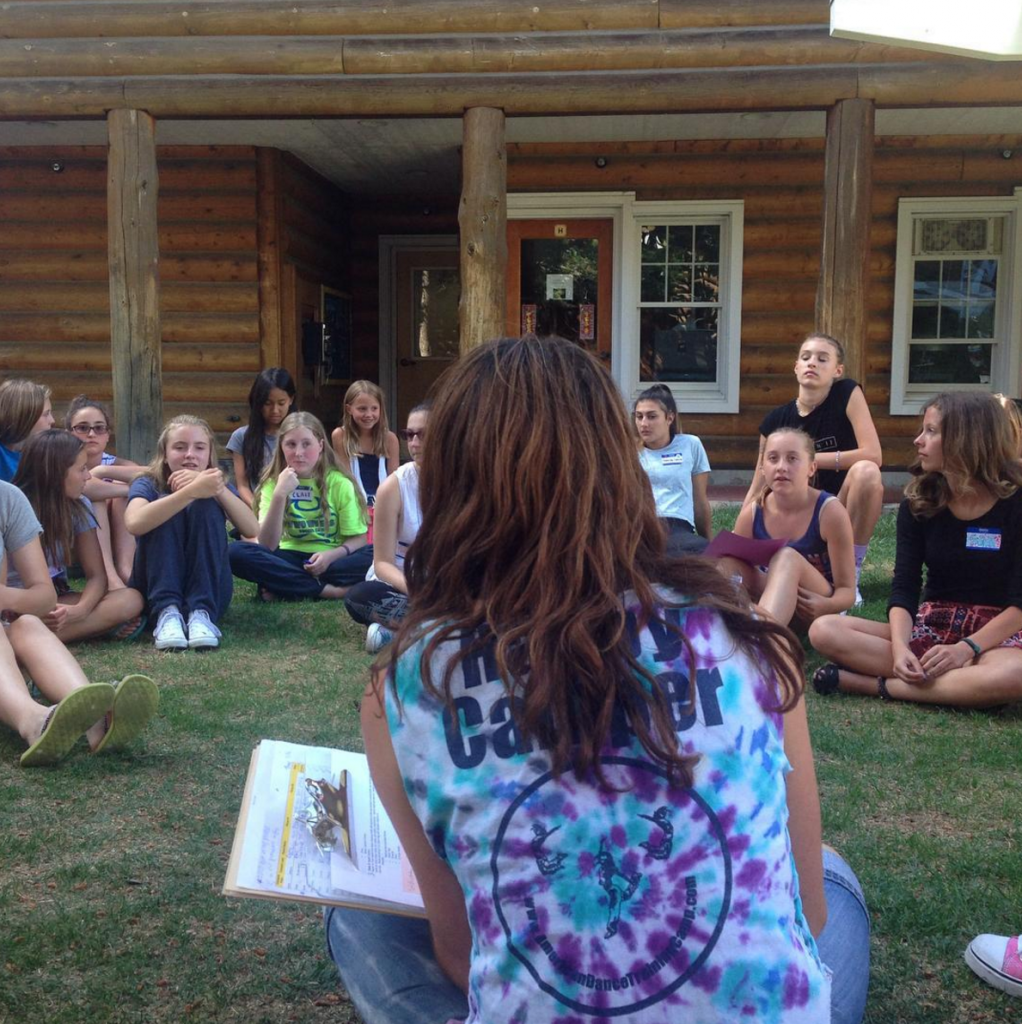 14. Have Realistic Expectations.
Camp, like the rest of life, has high points and low ones. Not every moment will be filled with wonder and excitement. Encourage your daughter to have a realistic view of camp. Discuss both the ups and downs she may experience. Your daughter should not feel pressured to succeed at camp either. The main purpose of camp is to have fun.
15. A Special Note for Young Camper:
Remember that your daughter will be in charge of taking a shower and washing her hair, along with keeping up with her belongings. If she's new to this, teach her these skills before camp begins.
P.S. Early Bird Dance Camp Rates Through April 20th!
Studies show that a key to happiness is having something to look forward to...now you can brighten your daughter's school year as she gets excited for camp. This is your best summer rate. Hurry - ADTC Early Bird registration ends April 20, 2017!