Dance Camp Check-In, Activities & Canteen Account Set-Up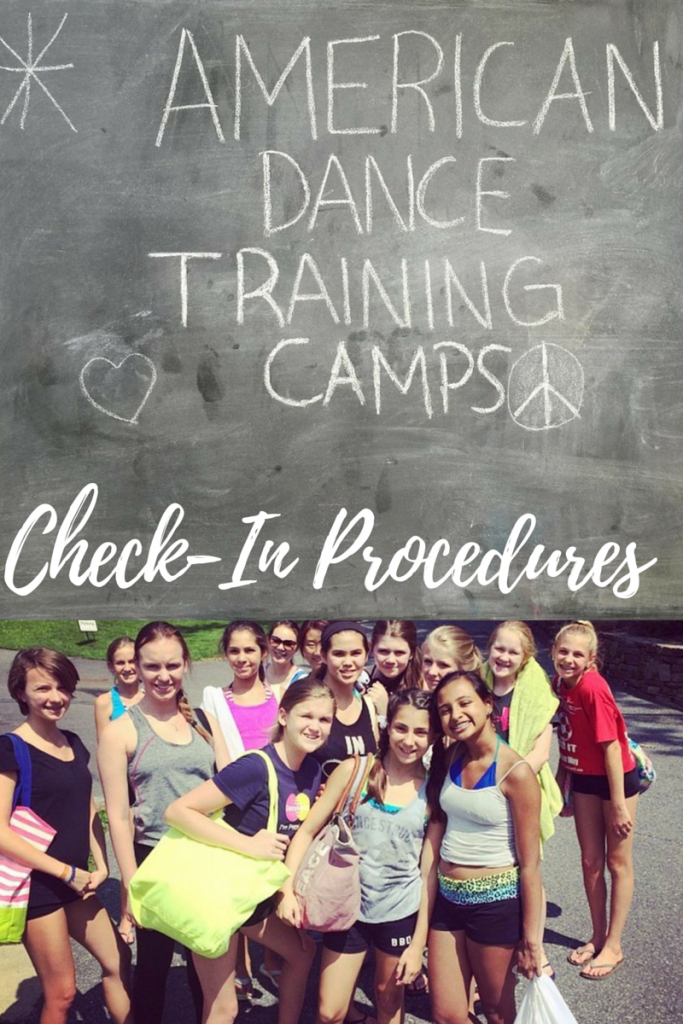 Dance Camp Check-In Procedures
We can't wait to welcome you to American Dance Training Camps - the ULTIMATE overnight dance camp!
Dance camp check-in is anytime between 2:00 and 4:00pm at each ADTC location. Please don't arrive earlier, as our staff will still be busy preparing for campers to arrive.
Dance Camp Check-In Stations
Front Desk - pick up your welcome bag & name tag.
Health Screening - review health forms & turn in all medications (sealed & labeled in original packaging).
Canteen - clear any tuition balance & open canteen account (see below)
Activities - register for weekly activities & dance electives (see below)
Phone Call Sign Up - schedule Thursday call home time & turn in cell phone or other electronics (if applicable)
Camper meetings, facility tours & orientation will begin after parents leave (4pm).
* Pets are not allowed at camp due to allergies and fears. Please do not bring pets to check-in.
How To Sign Up for Activities
Parents, you'll help your camper choose her field trips, optional activities & dance electives during check-in. Any additional fees & waivers for activities that require them will be detailed at that time.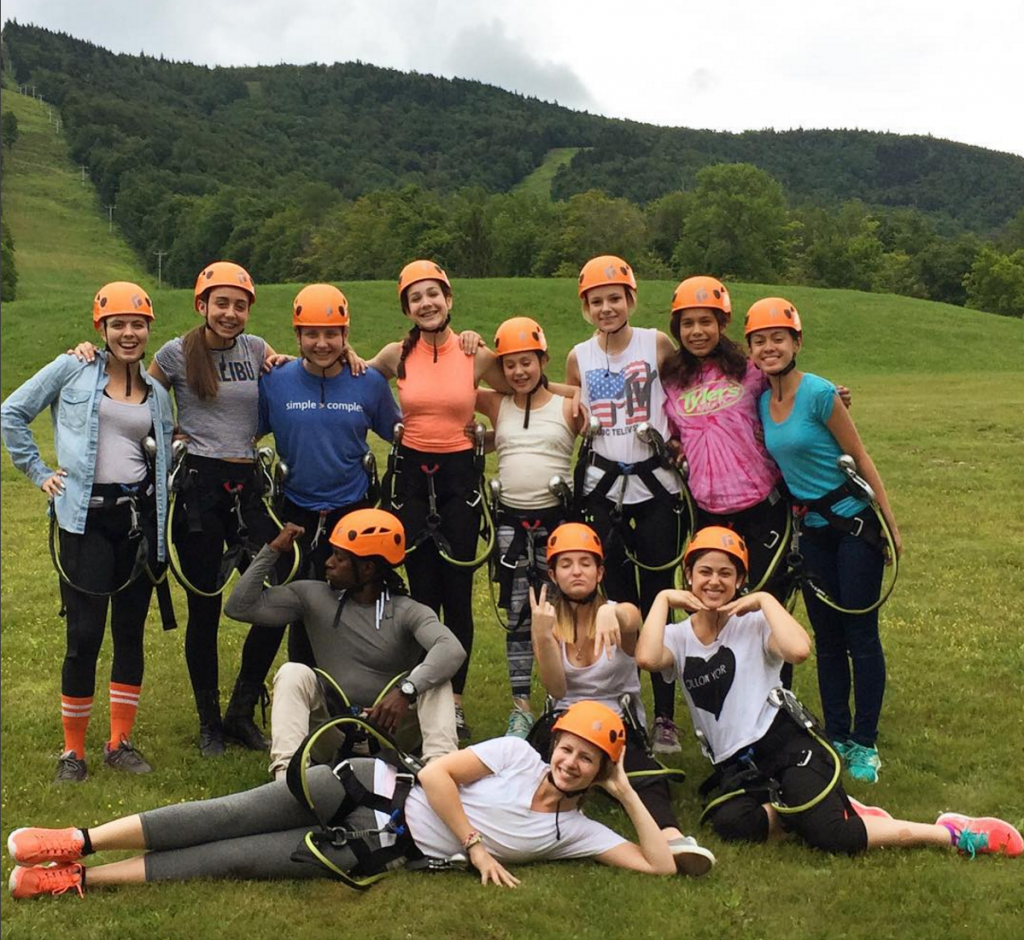 Additional fee activities and weekend stay overs must be paid in full at check-in.
If your daughter registers for an activity but doesn't report at her assigned time on the day of the activity, we cannot issue you a refund. However, if an activity must be canceled by ADTC during a session (for example, due to weather), we will refund you at check-out.
If your daughter is not participating in a field trip, she must choose an optional on-campus activity or elective.
Each camper must choose between Ballet, tap & world dance for her core dance elective class (subject to availability).
How To Set Up Your Canteen Account
The ADTC Canteen carries snacks, beverages, personal items, dance apparel & supplies, as well as ADTC t-shirts and souvenirs. Your camper will make purchases against her Canteen balance and will not be allowed to spend more than the amount you deposit in her account at check-in.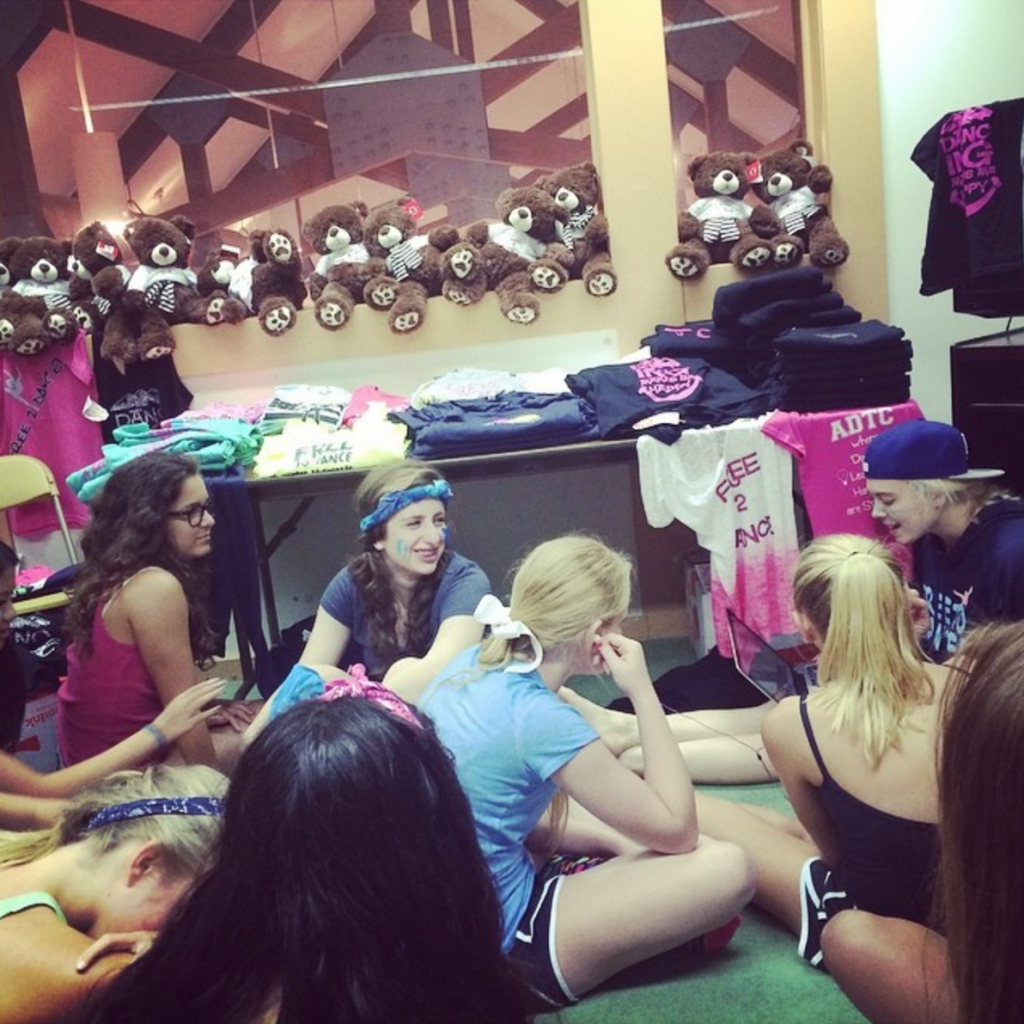 Canteen account deposits must be paid in-full at check-in ($25 min.)
Because each camper has different needs & interests, it is difficult to say how much money is necessary per-week. We recommend at least $50 per-week solely for incidentals (snacks, beverages, stamps, etc.). Please budget higher if your daughter plans to buy ADTC apparel/souvenirs.
Keep in mind that your camper will not be permitted to spend over the amount you deposit in her account at check-in. Also, please note that campers are free to make their own decisions about purchases within the amount you authorize.
If you are expecting a canteen credit - for example, if you are owed a $25 canteen credit for referring a friend to ADTC - please confirm this with your Program Director at check-in. We will deduct this amount from your total deposit.
Canteen accounts must be settled at check-out*
* We'll refund what your camper doesn't spend (or you can authorize any last-minute purchases over her limit) at check-out. If you won't be at check-out, please call 866-383-ADTC (2382) after her session to settle your account.
P.S. Early Bird Dance Camp Rates Through April 20th!
Studies show that a key to happiness is having something to look forward to...now you can brighten your daughter's school year as she gets excited for camp. This is your best summer rate. Hurry - ADTC Early Bird registration ends April 20, 2017!