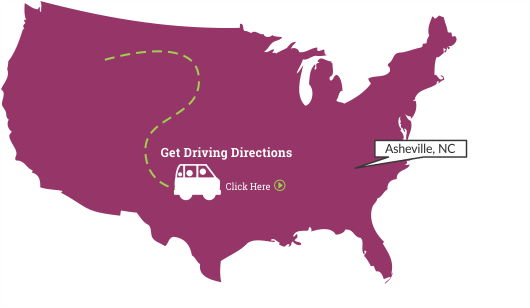 Welcome to ADTC Asheville, NC
Our North Carolina home is
UNC Asheville
, situated in one of the most vibrant cities in the Southeast. Asheville offers an inviting downtown, exciting outdoor adventures, a thriving arts community and an array of eclectic dining opportunities. UNC Asheville proudly maintains accreditation with the Association for Advancement of Collegiate Schools of Business (
AACSB International
).
REGISTER NOW
Join Us in the Picturesque Mountains of Western North Carolina!
Make new friends, learn cool moves & have a BLAST with our top-notch dance staff this summer!
REGISTER NOW
Life @ ADTC in Asheville, NC
At UNC Asheville, each room houses two campers who share a bathroom with the room next door. Hallway blocks are organized by age and ADTC's staff is housed in rooms on each floor, providing campers with 24-hour supervision & support. Amenities include community lounges (for watching TV, doing arts & crafts and hanging out), laundry facilities, and a Dance Canteen for basic supplies, snacks, ADTC apparel and souvenirs. In addition to core dance classes in contemporary, hip hop & jazz, dancers will choose between ballet, tap or world dance for their core elective dance class.
We're on Instagram!
Our handle is @DanceADTC. Use #ADTCasheville, then when searching hashtags on Instagram you can also enter your session hashtag to see if there are photos / videos just from the week you went to camp (#ADTCsession1, #ADTCsession2, etc). Enjoy!
ADTC Asheville, NC |
Video Montage
Just Some of Our Amazing Asheville, NC Staff
More Than Dance!
AWESOME ACTIVITIES
At ADTC ULTIMATE Blue Ridge Mountains you can enjoy
awesome activities & extras like aerial dance, swimming,
horseback riding, rafting, bowling, trampolines & more!